Plan Today for Tomorrow's Talent
Tomorrow's Talent was founded by Dale Marsden in 2019 after stepping down as one of California's longest serving large urban Superintendents (San Bernardino City Unified School District). With over 30 years experience in public education–all with traditionally marginalized and high poverty student populations, Dale saw that no system "owned" the success of students once they left their K-12, Community College or University experience, and of those who were successful in achieving their Bachelor's degree, 53% were under or unemployed, and mounted with an average of $37,000 in student debt. There is another way!
What if students began engaging with employers early and often in their schooling experience through internships, service learning projects or registered apprenticeships? Imagine elementary students learning about all the possible career fields open to them in their local and surrounding communities. Imagine high school students finding their passion in the real world with careers that line up with their interests and talents. Imagine a world where every student leaves their scholastic career with real world experiences, connections and an understanding of themselves and how they can be part of their own community's economic prosperity: Local Talent, Local Employers, Local Economy.
Our Vision
1 million youth engaged in work-based learning experiences
Our vision over the next decade is to see 1 million young adults engaged in work-based learning experiences as part of their regular schooling experiences.
Our Mission
We bridge education systems to the real world of work
Tomorrow's Talent is working to bridge the education system to the real world of work. We do this by facilitating the creation of customized student work-based learning experiences for each employer. These can range from 90-minute micro-internships to competency-based apprenticeship programs with K-12, local community colleges and universities. Tomorrow's Talent works to develop our youth into our communities' next generation of leaders, entrepreneurs, and community builders.

You can help. Start here!
Meet the team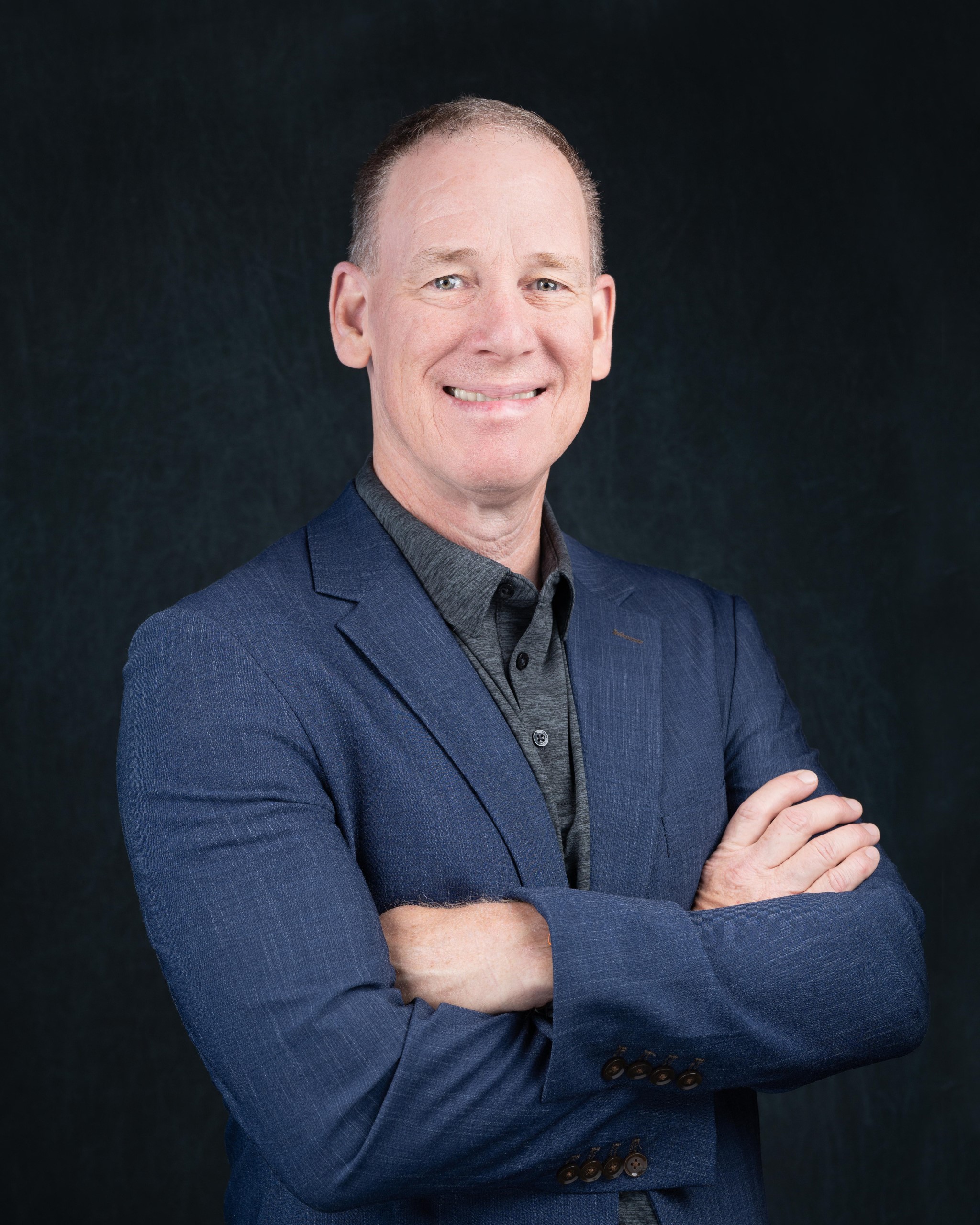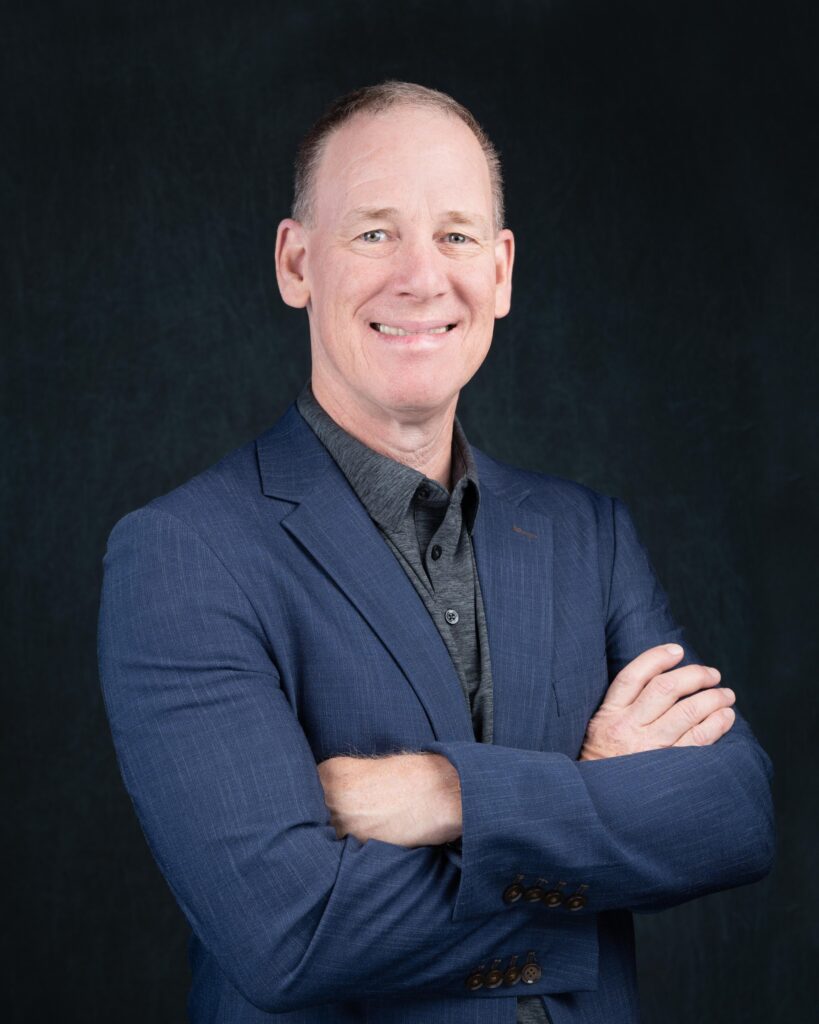 Dale Marsden
Founder/Chief Visionary
Dr. Dale Marsden recently served as superintendent of the San Bernardino City Unified School District (SBCUSD), California's 10th largest urban public school district, which serves a diverse student population of 73 percent Latino and 14 percent African-American, in an area with a 91 percent poverty rate. The District serves over 50,000 students, 8,000 staff in 73 schools across a 98-square-mile radius. During Dr. Marsden's tenure, the SBCUSD team experienced a historic increase in graduation rates from 66.8% to 93.6% (surpassing county, state, and national graduation rates), doubled the number of students eligible to attend 4-year universities, and increased from 5 to 53 high-growth, high-demand pathway experiences, ensuring equity and access for all students to high-wage careers in local and world industries. Dr. Marsden is a veteran of the United States Air Force and has nearly 30 years of experience in public education. He earned his bachelor's degree from California State University, San Bernardino in Liberal Studies with a minor in mathematics, a master's degree in Educational Administration, and a doctorate of education in Educational Leadership, Administration, and Policy from Pepperdine University, where he was named the 2016 Superintendent of the Year. In 2018, he was named a National Leader to Learn From by Education Week. Dr. Marsden currently supports a host of state-wide and regional education reform and work-based learning initiatives, and is founder/Chief Visionary of Tomorrow's Talent, LLC a company focused on bridging education systems to the real world of work: Local Talent, Local Employers, Local Economy.
Dale Marsden
Founder/Chief Visionary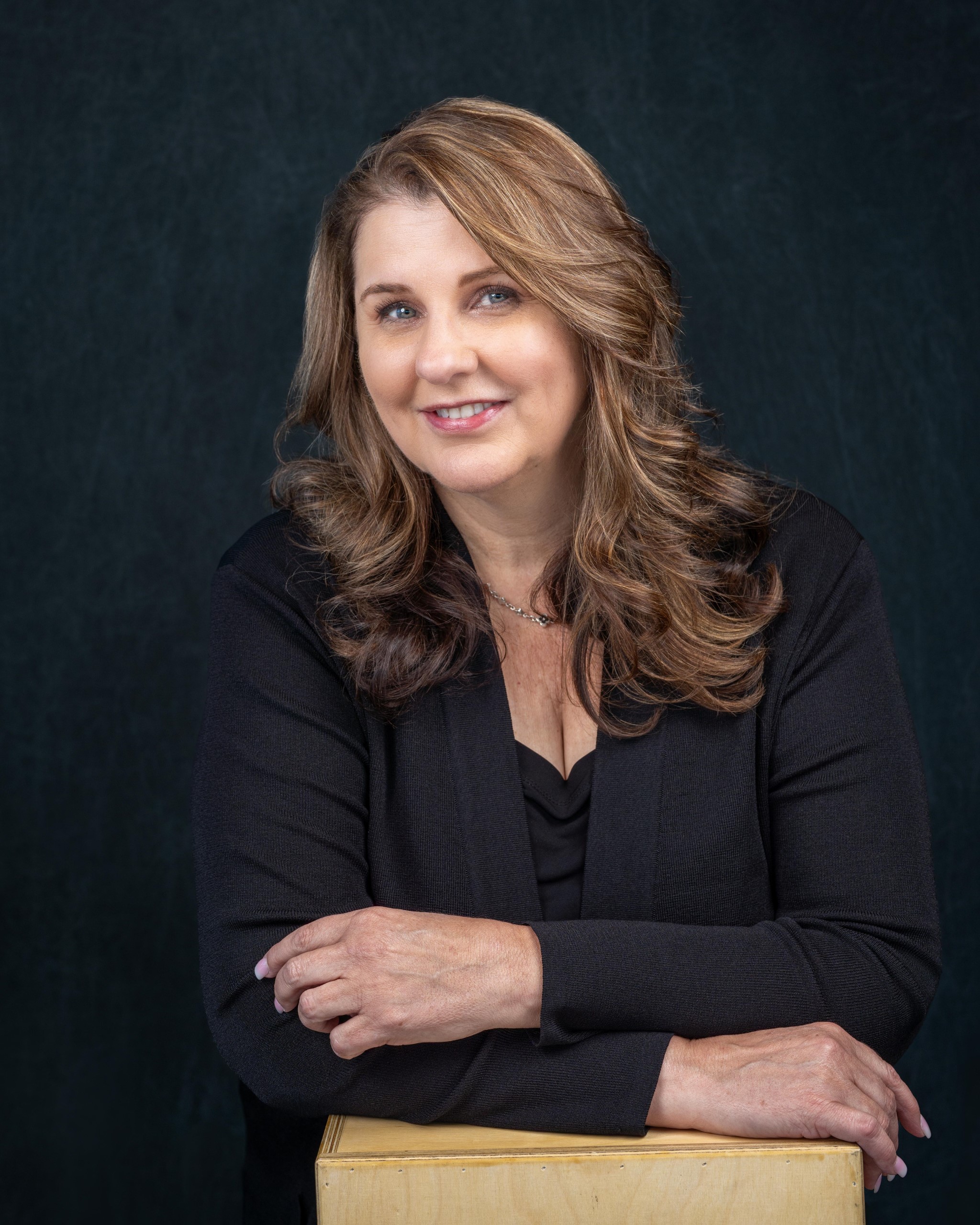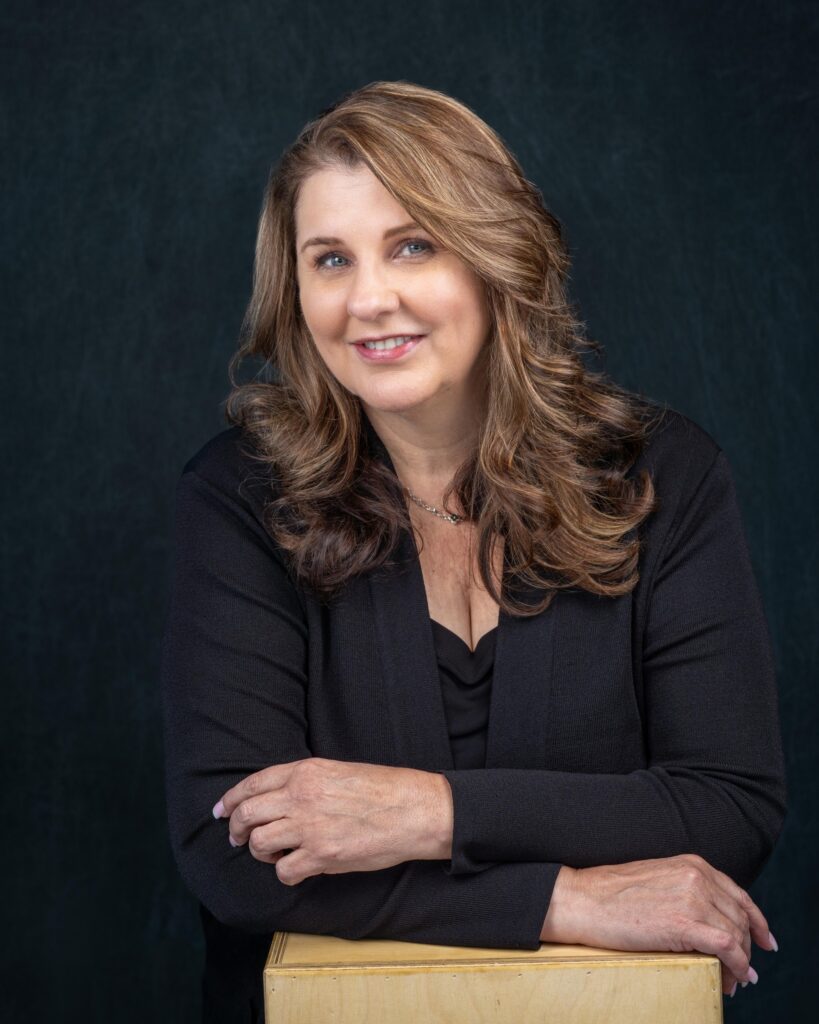 Ginger Ontiveros
Chief Executive Officer
Our Chief Executive Officer, Ginger Ontiveros, brings a robust mix of public education, private sector business, and nonprofit organization leadership experience to the Tomorrow's Talent team. She provides strategic leadership to ensure the company exceeds client expectations and achieves its vision. She supports all aspects of the organization with special attention to client relationships, program outcomes, and sustainability.
Throughout her career, Ginger has launched and grown several organizations within the Inland Empire region; many of these allowed her to lead in the space between education and industry. Most recently, Ginger served as the Chief Communications and Community Engagement Officer for the San Bernardino City Unified School District, the State's 7th largest K12 agency. In this executive level role, she facilitated numerous partnerships to advance the transformative power of education including the District's groundbreaking work with the County of San Bernardino's Workforce Development Department and San Bernardino Valley College to pilot an innovative internship program for high school students.
While at the District, Ginger simultaneously served as the Executive Director of the Making Hope Happen Foundation. Under her leadership, the Foundation grew into a multi-million dollar organization enhancing education for students from cradle to career. She developed its signature Mentor-Supported Scholarship program and launched Uplift SanBernardino, a community-based collective impact initiative to which the Foundation provides backbone support.
Before joining the district, Ginger led the Victor Valley College Foundation, where she raised millions of dollars and developed dozens of partnerships to expand the College's capacity to prepare students for jobs in the Inland Empire. She's also served in key leadership positions within two areas: Chambers of Commerce and in various management roles for a prominent nationwide outlet shopping center developer. She has been recognized multiple times by local, regional, and national organizations for her leadership and for programs she and her teams developed. Her track record of success is fueled by her passion for helping people, organizations, and communities to thrive.
Ginger graduated from California State University, San Bernardino with a Bachelor's degree in Communication/Public Relations and earned her Master of Science in Organizational Leadership from Regis University. A product of the Community College system, Ginger was inducted into the Victor Valley College Alumni Hall of Fame to honor her legacy of leadership for the High Desert region.
Ginger Ontiveros
Chief Executive Officer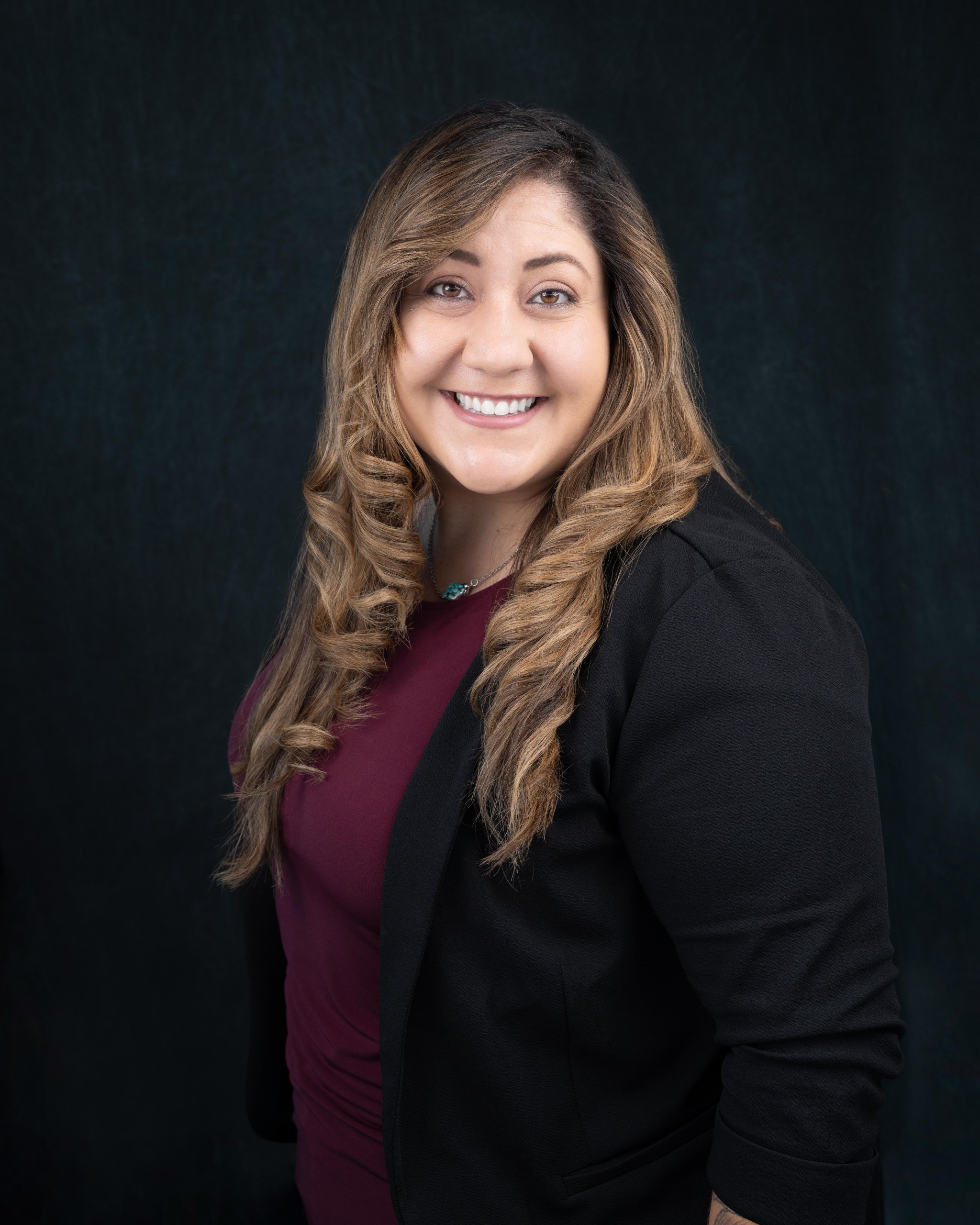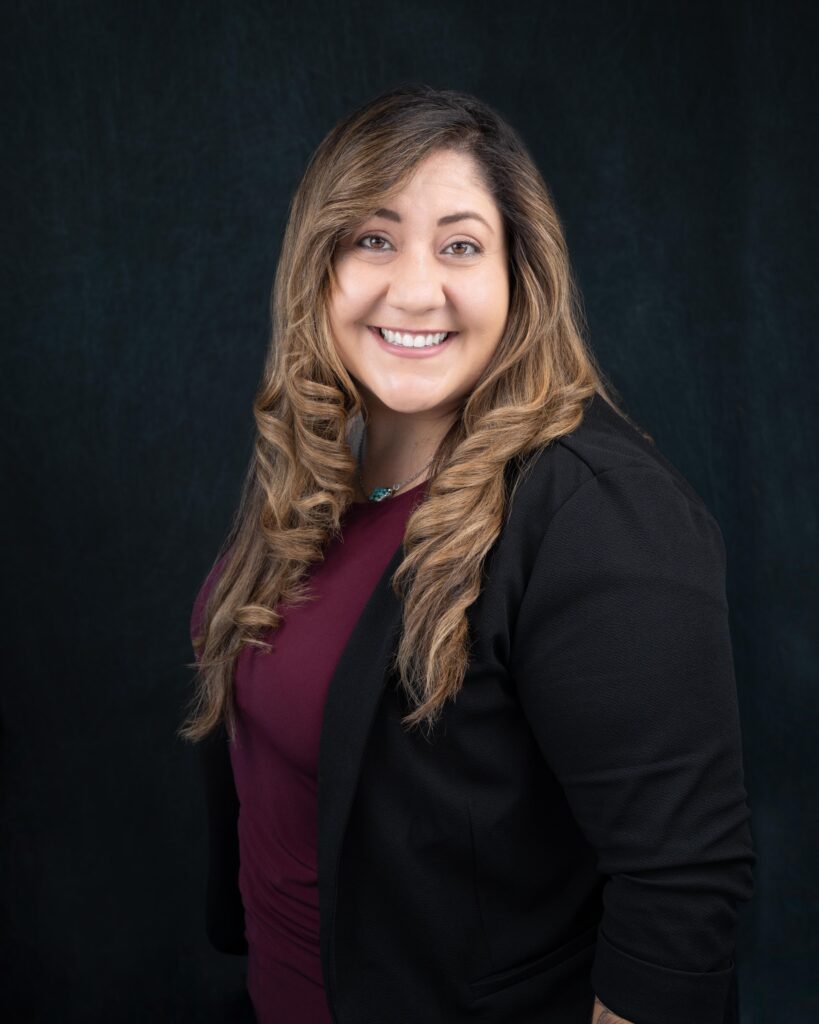 Jennifer McDaniel
Chief Operations Officer
Jennifer McDaniel is our Chief Operations Officer (COO) whose primary responsibilities are to oversee ongoing business operations within the company. Jennifer serves as a dual role that combines the functions of executive and manager. She designs, implements policies to promote company culture and vision and oversee operations to keep business on track. Additionally, Jennifer helps to support ongoing work-based learning opportunity development, along with employer engagement and supporting/establishing Regional Apprenticeship opportunities by connecting local employers to educational institutions through our partnership with Local Apprenticeships Uniting a Network of Colleges & High Schools (LAUNCH).
In her previous roles, she served as the Director of Apprenticeship at Moreno Valley College (MVC) within the Riverside Community College District (RCCD). During this time, Jennifer worked diligently to ensure she met employer needs by developing new and innovative (non-traditional) apprenticeship programs. Focused on workforce development, she was thankful she had been able to help connect students with high-skill/high-wage opportunities throughout the region. While at MVC, developed two new apprenticeship pathways, IT Support Specialist and Cybersecurity Specialist, that are dual registered with both the Division of Apprenticeship Standards and the Department of Labor, spearheading the regional IT/Cyber pathways that are now being implemented across the state. Previously, she served as the regional liaison, for data and analysis, for the InTech Center with Chaffey College, located at California Steel Industries (CSI), Inc. This center was established through the use of a $15M Trade Adjustment Assistance Community College and Career Training (TAACCCT) Grant funded by the U.S. Department of Labor. Here she worked regionally to upskill and train individuals for in-demand careers for the Advanced Manufacturing and Advanced Transportation industries. Additionally, Mrs. McDaniel was the lead for the Youth/Pre-Apprenticeships and special projects funded through various grants, such as Building Energy Systems Professional (BESP), Conventional Machining, Project Management Professional (PMP) Certification, Additive Manufacturing, and aided in the development and processes for their state and federally approved apprenticeship programs. During this time, she also served on the board for a local non-profit organization, known as The Leadership Connection, which is now known as the Academy for Dynamic Leadership as well as a member of the President's Equity Council for Chaffey College.
Mrs. McDaniel holds a Bachelor of Arts in Business Administration from California State University, San Bernardino and a second Bachelor of Science in Criminal Justice from Westwood College. At Westwood, she graduated top of her class and was Valedictorian and Magna Cum Laude. Currently, Jennifer serves on both the State and Federal Cybersecurity Workgroups. Jennifer was born and raised in sunny Southern California but in 2021 her family decided to find more land and see what the rest of the nation has to offer. She now calls the Sooner State her home and discovering the blessings and toils of a ranch life.
Home State: Oklahoma
Primary Roles: Business Operations, Apprenticeship, College Lead, Employer Sponsored WBL Opportunities
Jennifer McDaniel
Chief Operations Officer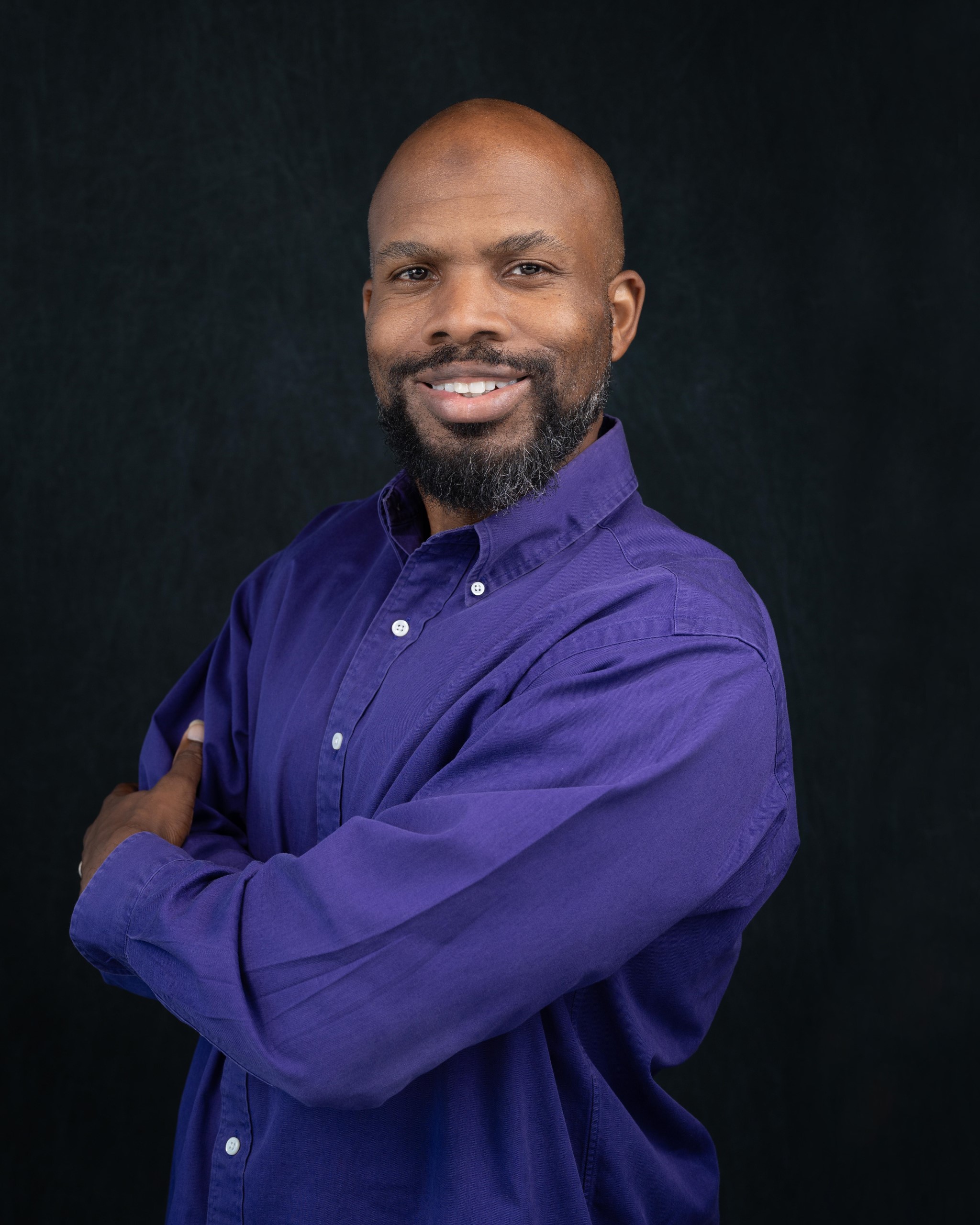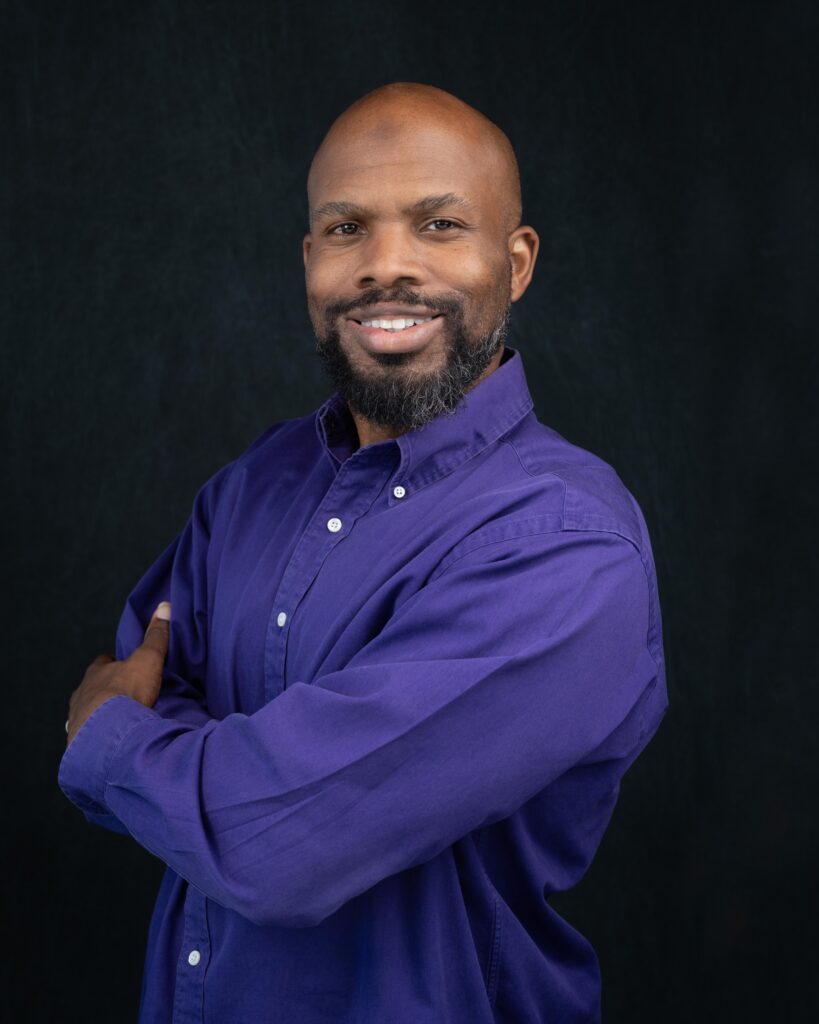 Koyett Miles
Chief of Talent Development, Cyber Defense Corps
With over a decade of experience as a high school teacher and industry expert, Koyett Miles serves as the Chief of Talent Development for the Cyber Defense Corps (CDC), a pivotal role focused on integrating and coordinating cybersecurity, information technology, media and Artificial Intelligence-related work-based learning initiatives across various educational institutions K-16. His work is central to the success of all industries across America given the fragile state of information technology infrastructure and the vulnerabilities states, institutions and employers face on a daily basis.
In his capacity, Miles works closely with school districts and employers to develop and deploy a talent pipeline supporting risk and vulnerability assessments of their cybersecurity and information technology systems. His strategic approach allows these institutions to understand their vulnerability levels, devise plans to strengthen weak areas, and nurture a robust, state-wide talent pool in the cybersecurity industry.
Furthermore, Miles has a unique vision to engage students from K-12 schools, community colleges, and universities, by interacting with the entertainment, media, and film industries, which drives today's youth (16-24). With cybersecurity as the central theme, he aims to foster a new generation of talent that can navigate the intersection of these areas with skill and proficiency. Under his leadership, every activity is carefully overseen to ensure the highest standards of project execution, safety, security and outcome delivery.
Koyett Miles
Chief of Talent Development,
Cyber Defense Corps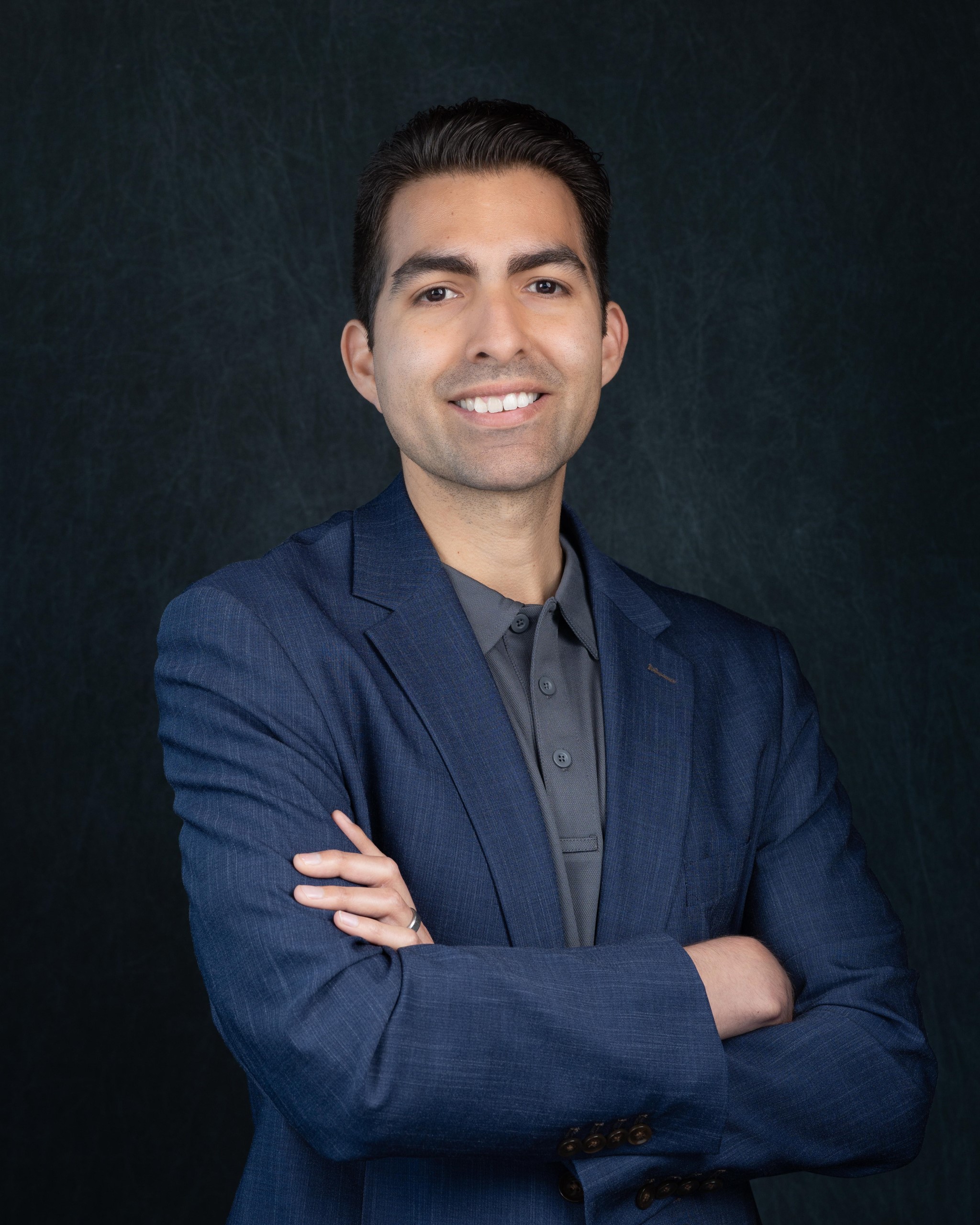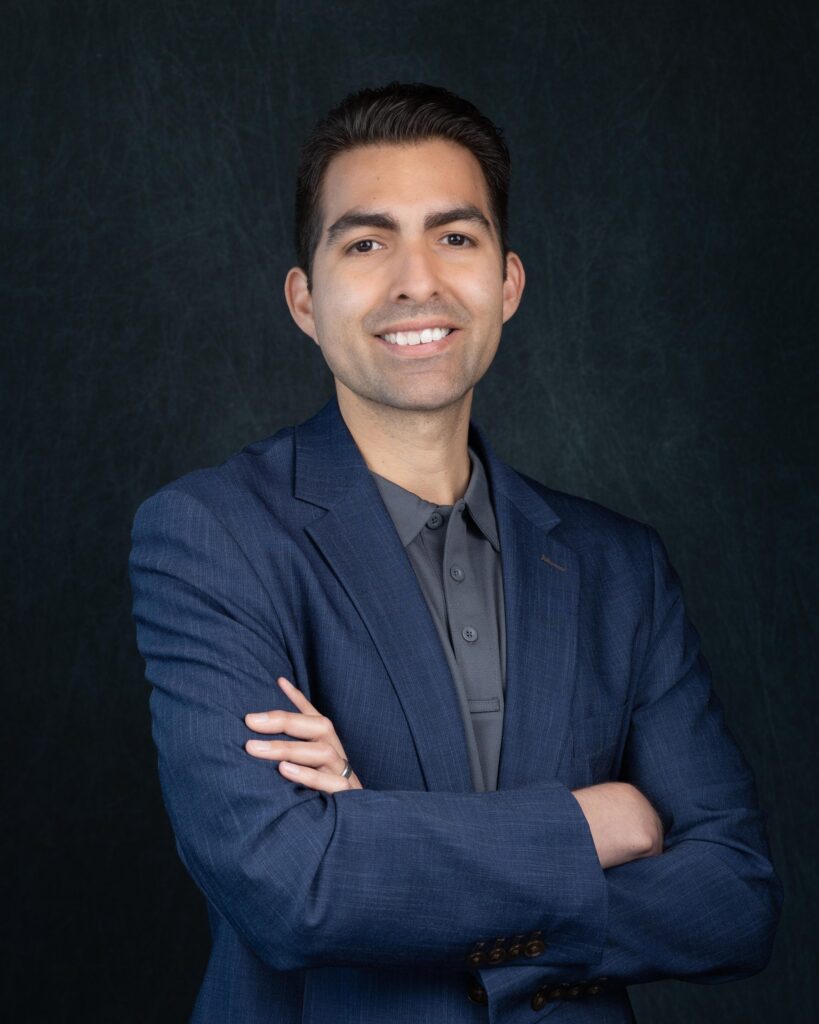 Vance Palacio
Chief Technology Officer
Vance Palacio is the Chief Technology Officer at Tomorrow's Talent. His duties include maintaining all of the company's backend systems, such as: email systems, web servers, communication platforms, client tracking systems, project management systems, website, and much more. If anyone needs some new piece of technology at Tomorrow's Talent, Vance is the guy that makes it happen!
Vance is a software engineer and has been programming professionally for the past 10 years. He started his first software engineering job as the principal engineer at a local pharmacy with a close friend. There, he designed a desktop application to manage an extensive drug database, patient profile/medication history, and insurance billing infrastructure. In his most recent role, he was a frontend developer working at CondeNast on the CitizenNet team in Los Angeles. During his time there, he worked on implementing UIs as well as some backend code. He is an avid proponent of functional programming, and believes all software engineers should learn it and never look back! (Learn more about functional programming at haskell.org)
In his spare time, Vance enjoys writing music, yoga, playing video games, hanging out with his wife, and obsessing over his nieces.
Home State: California (SoCal)
Primary Roles: IT/Support, Website Maintenance, Application Development
Links:
Music: https://soundcloud.com/vanceism7
Github: https://github.com/vanceism7
Personal Site: https://vanceism7.ml
Vance Palacio
Chief Technology Officer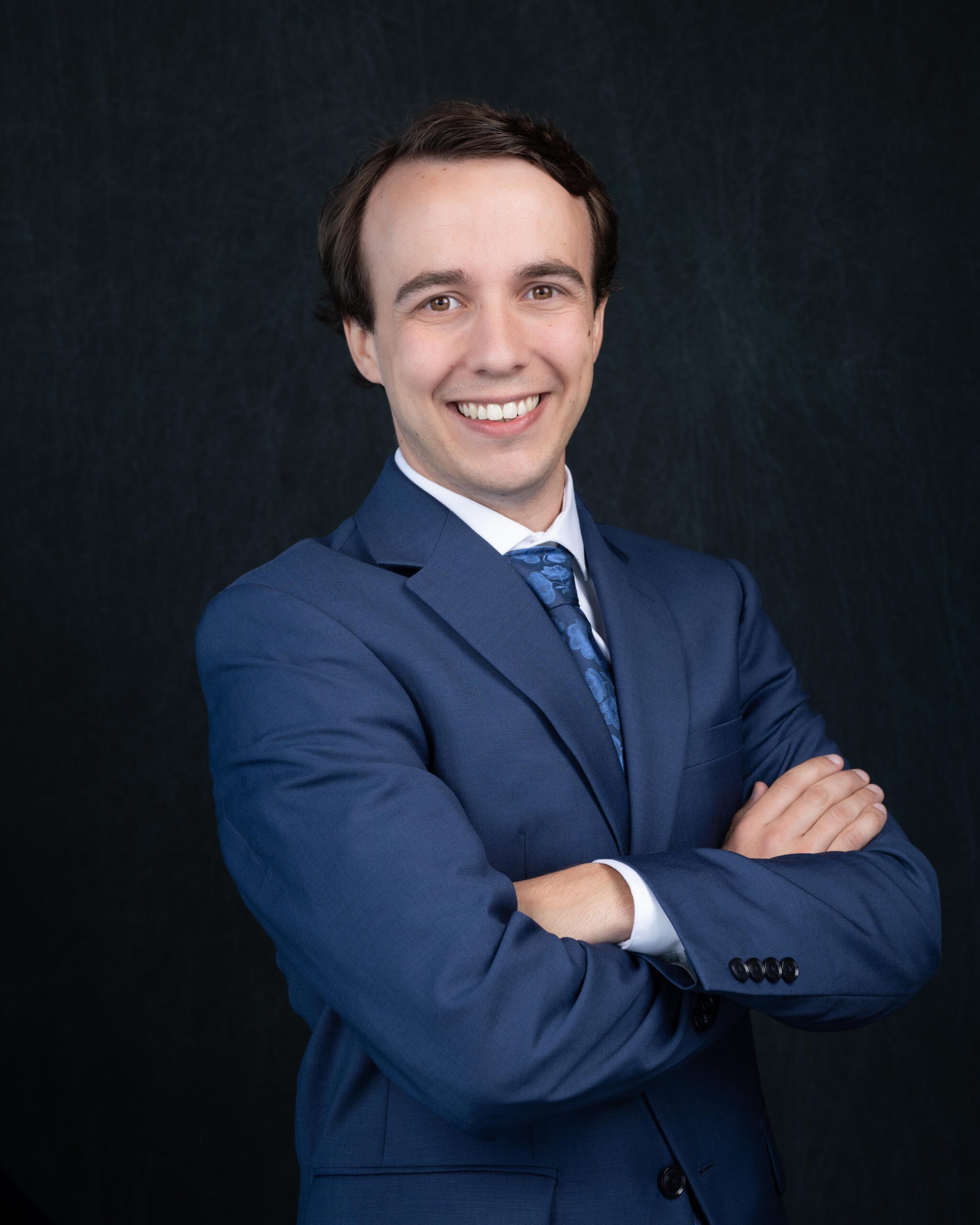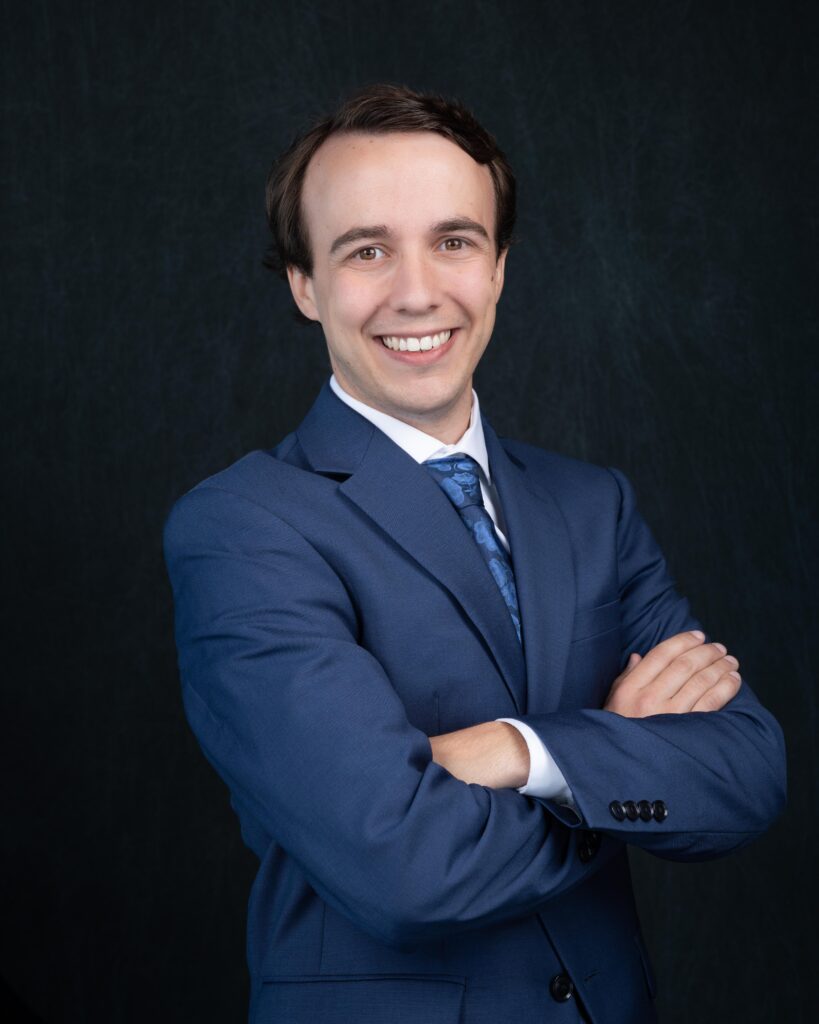 Zachary Hill
Chief of Staff
Zachary Hill is our Chief of Staff here at Tomorrow's Talent and his duties are focused on keeping the team moving by managing the company calendar, running and participating in large-scale events like our signature Evening with Industry, and working with local education partners to develop work-based learning pathways for students. Zachary also handles videography for Tomorrow's Talent events and works closely with our Graphic Designer to develop promotional materials and other branded goods. In addition to the above duties, Zachary steps in wherever and whenever other members of the Tomorrow's Talent team need an extra set of hands or eyes to ensure high quality work!
Zachary is a product of the San Bernardino public school system through and through. He attended Alessandro Elementary school and graduated from California State University, San Bernardino in 2016 with a Bachelor's Degree in Creative Writing and completed his teaching credential by the following summer in 2017. Zachary also attended Crafton Hills College before attending CSUSB and served as a Supplemental Instructor there, where he got his love for the classroom.
Professionally, Zachary got his start as a Student Intern working for the San Bernardino City Unified School District. During his time with SBCUSD, Zachary worked in both the Print Shop and the Superintendent's Office. It is here that Zachary met Dale Marsden, the Founder and Chief Visionary of Tomorrow's Talent. From there he worked his way through college, became a substitute teacher during the credentialing process and landed at Shandin Hills Middle School in San Bernardino as a Classroom Teacher. As a teacher Zachary taught English, History, Computer Skills, ran several student clubs, oversaw the Yearbook class and was the site technology coach. After several years there, Zachary stepped away to join Tomorrow's Talent and help connect students directly to the real world of work. This role has let Zachary have a more profound impact on student's lives by connecting them to the real world and preparing them for life after school.
Born and raised in the San Bernardino Mountains in the small community of Forest Falls, Zachary has a love of trees, animals and the natural world. He likes to spend his free time making things from leather, wood, metal or whatever he has lying around. Zachary is now living in San Jacinto, California and looking forward to what the future has in store.
Home State: California (SoCal)
Primary Roles: Company Scheduling, Event/Speaking Engagements, Educator Outreach, Classroom Visits, Video Production
Zachary Hill
Chief of Staff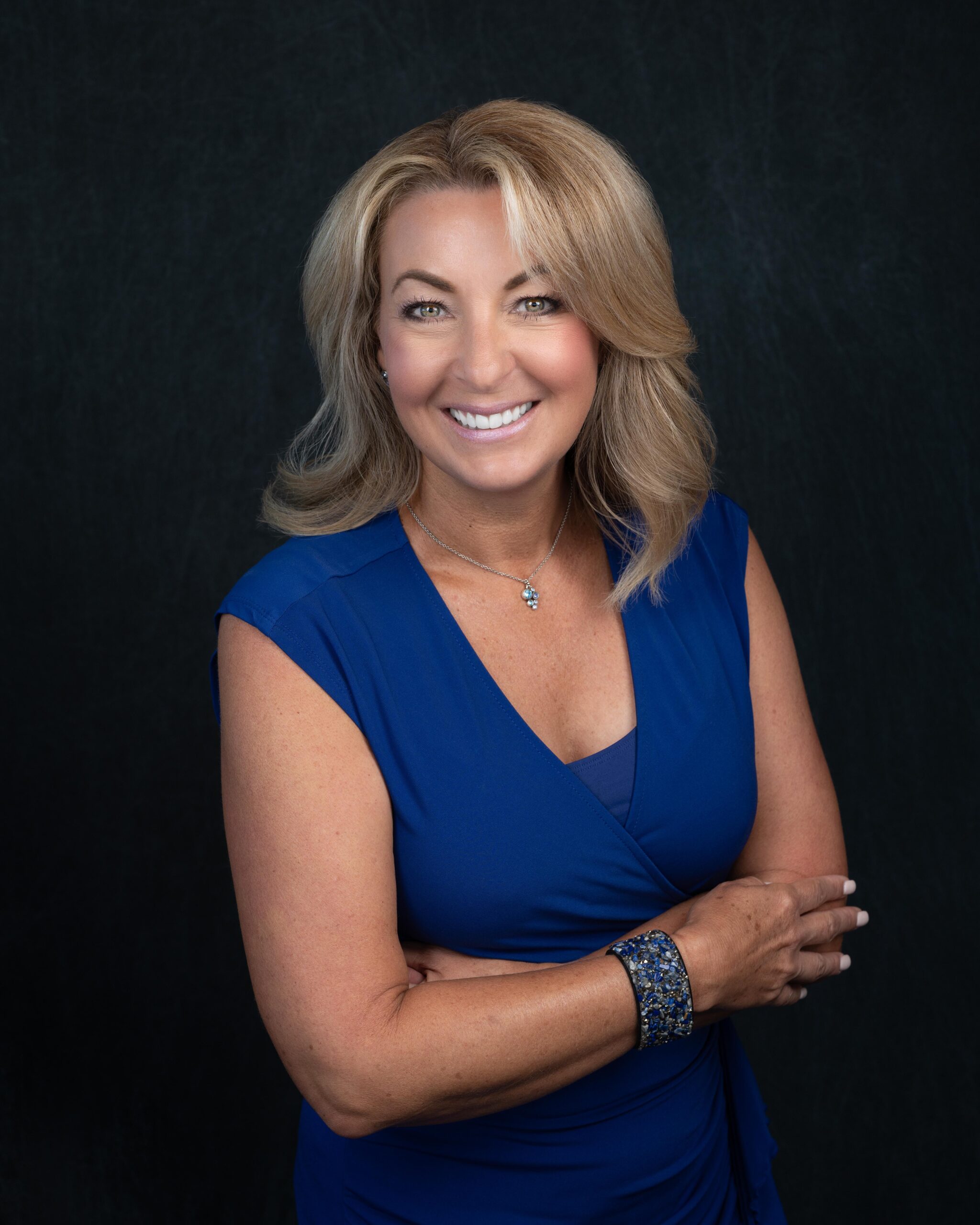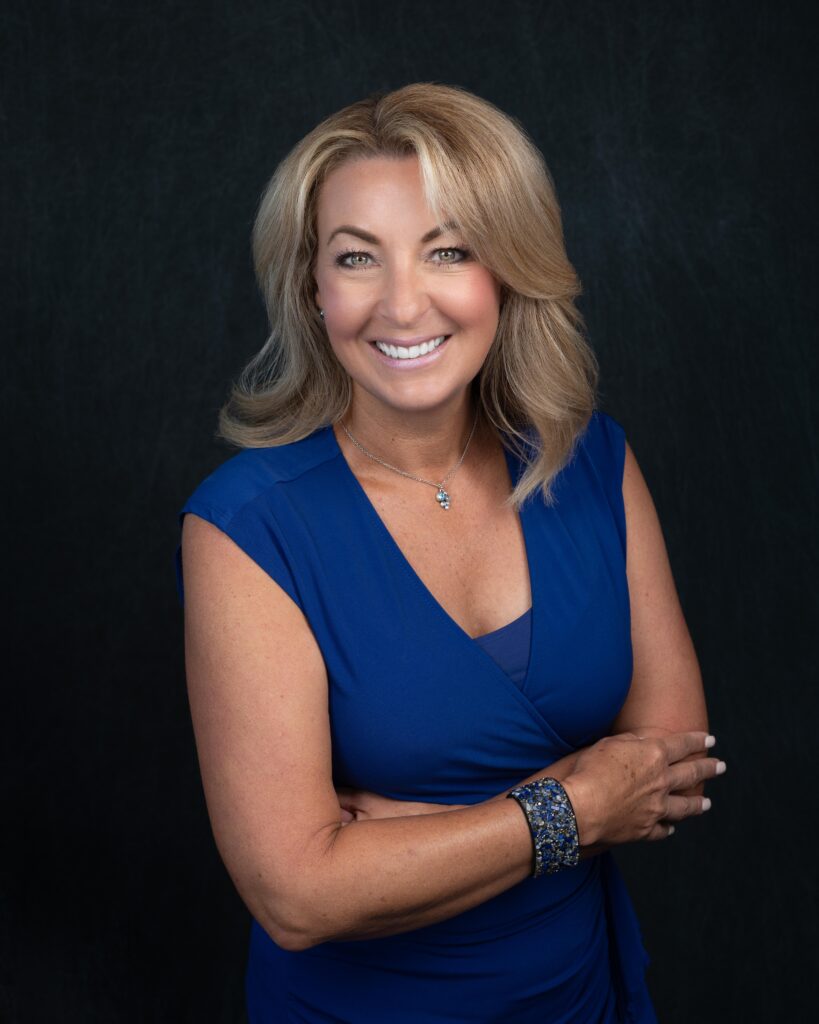 Susanne Mata
Workforce Development Director
Susanne Mata is our Workforce Development Director (WDD) whose primary responsibilities are building and maintaining relationships between Tomorrow's Talent and external partners. Susanne also works with vendors, suppliers, contractors, or other third parties to ensure that everyone is working toward the same goals and objectives. Under general direction, Susanne serves as the secondary point of contact for employer engagement services across various industry sectors.
Susanne served the Inland Empire Desert Regional Consortia of community colleges in various roles from February 2009 to October 2022. Her community college career started at Mt. San Jacinto College as the Coordinator of Special Programs for the Career & Technical Education Division, where she managed the Perkins and CTE Transitions grants. Susanne would grow to become a key member of the regional key talent team, serving in two different leadership roles actively engaged in regional strategic planning, program development and project management. Most recently, she served as Regional Director for the ICT and Digital Media Sector from October 2016 to October 2022, a leadership position that added value to individual college programs by responding to significant labor market trends, engaging industry participation, and arranging funding that helped build regional initiatives focused on student success.
RDs serve as subject matter experts, first points of contact, problem-solvers/solution finders, connectors, communicators, facilitators and conveners;
RDs work with key stakeholders to help create career educational opportunities for students. They proactively engage industry with the colleges in creating initiatives that enable student employment and lifelong learning;
RDs connect colleges with opportunities to enrich student success through relationships with business and industry, assist faculty and programs to increase student employability, and facilitate access to resources.
Prior to serving as Regional Director, Susanne served the region as the K14 career pathways technical assistance provider (TAP), where she worked to develop strong career pathways for students. She also served as the CTE Pathways program (SB 1070) project director for Mt. San Jacinto College, where she worked on developing pathways and creating better opportunities for students to earn early college credit while still attending high school. Susanne enjoys building strong partnerships and is passionate about planning collaborative events. Especially meaningful are opportunities that help students to explore careers and define their life's path based on their goals, skills, and talents.
Prior to serving the community colleges, Susanne worked for various non-profit agencies including the Boys & Girls Clubs of Southwest County and the Family Service Association. She is an accomplished grant writer, and has expertise in program development, data collection and reporting, program design, budget development, high school articulation and Get Focused…Stay Focused™! After living in California for more than 30 years, she recently moved to Florida with her family and is looking forward to exploring the beauty of the Sunshine State.
Home State: Florida
Primary Roles: K-12 Work-based Learning Lead, Employer Engagement and Relationship Management
Susanne Mata
Workforce Development Director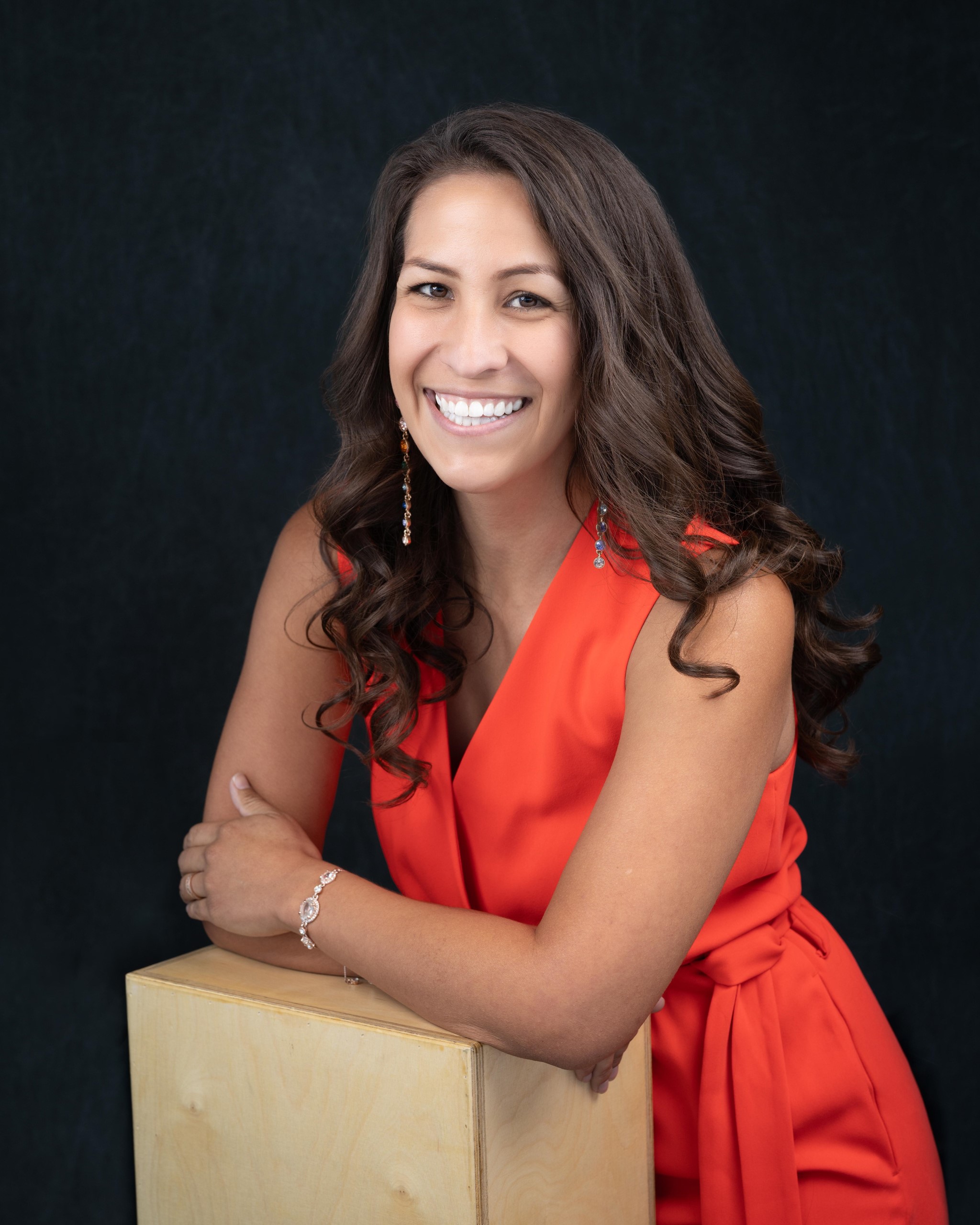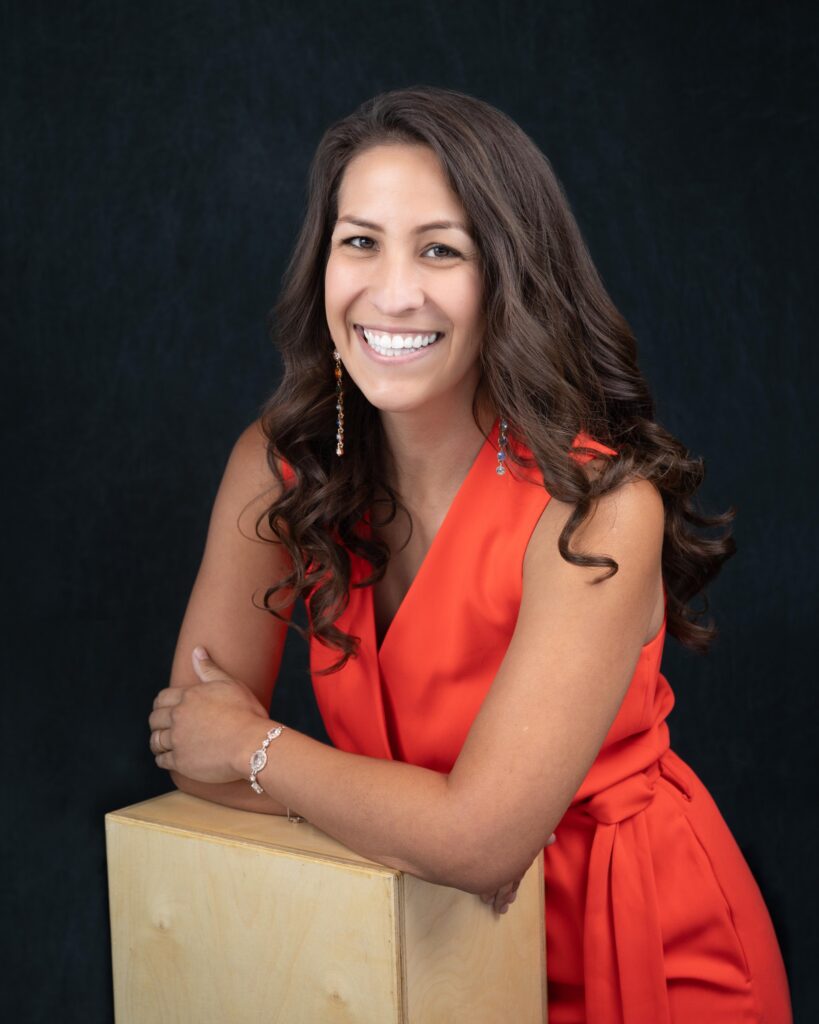 Danielle Jeffers
Workforce Readiness Director
Danielle Marie Jeffers is our Workforce Readiness Director whose primary responsibilities are to serve as a sector generalist for employer engagement and serving as a general point of contact for employer partners. She is also in charge of coordinating employer engagement activities between multiple colleges and K12 systems. Danielle is the student lead and creates and delivers career readiness workshops, presentations and marketing materials for participants in program pathways.
Danielle started her professional career in higher education working in the Public Information Office with Barstow College. She also worked with the Barstow College Foundation during that time supporting community outreach events. Danielle moved from that role into an Associate Faculty position teaching Business Administration Courses. Most recently Danielle worked as a Job Developer, helping students both locally and regionally with workforce readiness. Her most notable accomplishments in that role include:
Creation of a Premier Partnership Program where students received guaranteed Interviews after certificate and degree completion with local employers.
Organizing and leading the largest Barstow College on campus job fair bringing in 65 employers, 300 students and dozens of city and county supporters.
Formed the Interview Closet where students gained direct access to interview and professional work attire.
Developing and hosting Advisory Board Meetings across 6 different sectors and increasing employer participation by a minimum of 300% in each meeting.
Danielle is a proud veteran and attended the United States Military Academy. After attending she graduated as a triple major in Accounting, Finance and Management receiving those Bachelor Degrees from Cal State University, San Bernardino. Danielle received her 4th Bachelors Degree from Central State University while majoring in Criminal Justice. Danielle has a passion for growth and innovation and in 2014 received her Master's Degree in Business Administration – Entrepreneurship from California State University, San bernardino. With 8 additional Associate Degrees, Danielle has a wealth of knowledge of the student perspective of higher education.
Danielle and her husband, Cody run an off-road business together, MORE Racing. Danielle handles all aspects of media and customer relations, back office administration and volunteer coordination. In her free time you can find Danielle chasing after her 5 beautiful children, volunteering as a youth recreational coach or with her local Catholic church.
Danielle Jeffers
Workforce Readiness Director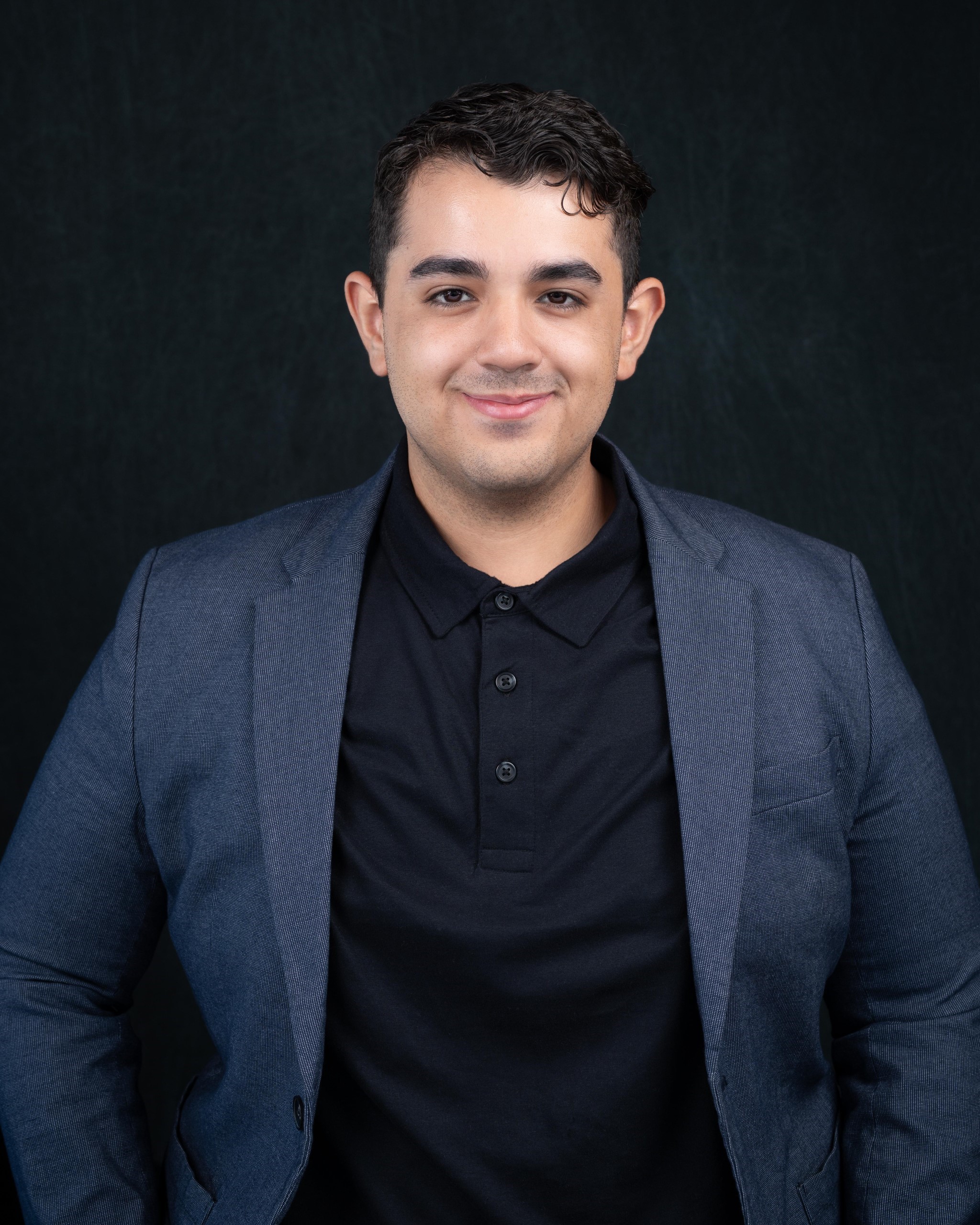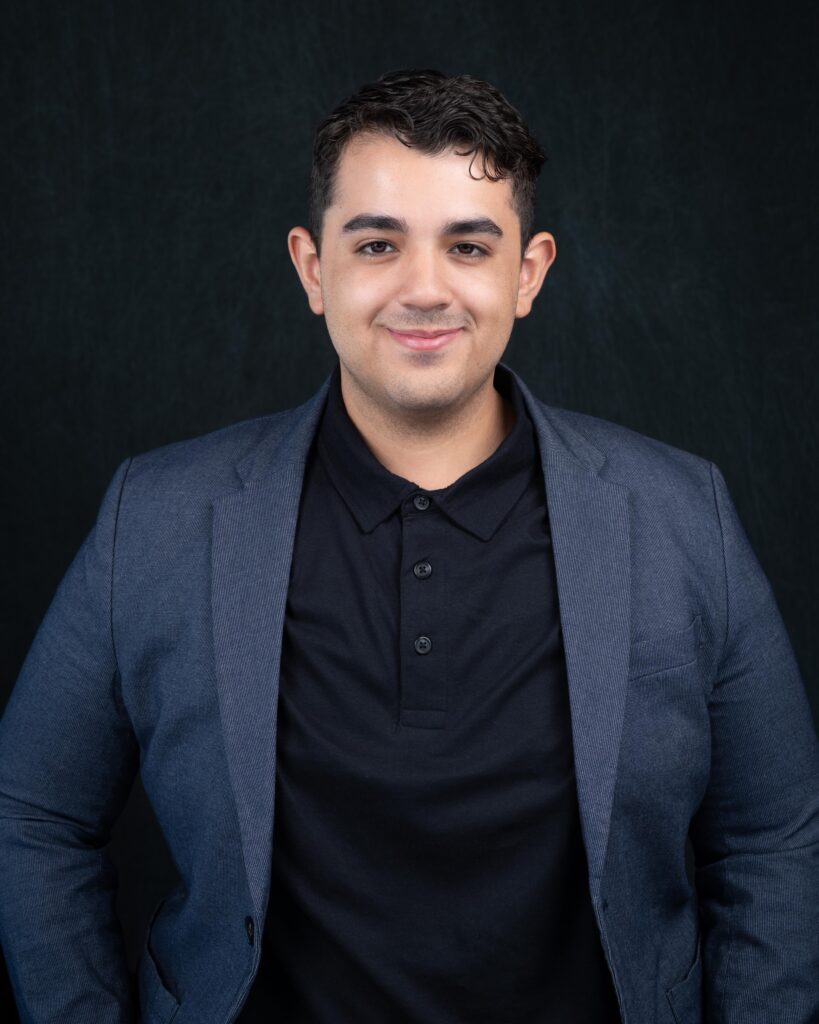 Hazael Calleros
Community Liason
Hazael Calleros is our Community Liaison. He coordinates and conducts outreach to employers, community organizations, schools, and colleges as needed to support the establishment of work-based learning experiences on behalf of our clients. The Community Liaison represents Tomorrow's Talent and supports the production of in-market events as needed.
Hazael served as the Cardinal City Museum Director from 2018-2023, and is one of the founding members of the San Bernardino High School Alumni Association, where he built his skills in marketing, community engagement, team work, organizing, launching and managing an organization.
Hazael is a product of the San Bernardino public school system where he attended Anton Elementary, Shandin Hills middle school, and San Bernardino High School. He currently attends San Bernardino Valley College and plans to transfer to Cal State San Bernardino to work towards obtaining his BA in Political Science; Hazael hopes to obtain an MA in Organizational Leadership from the University of Redlands.
Born in Mexicali, Baja California, Hazael moved to San Bernardino in 2007. He has a love of history, traveling, music, and learning. He likes to spend his free time with family and friends, exploring, and reading. Hazael is now living in San Bernardino, California, and is excited about the endless possibilities that tomorrow brings.
Hazael Calleros
Community Liason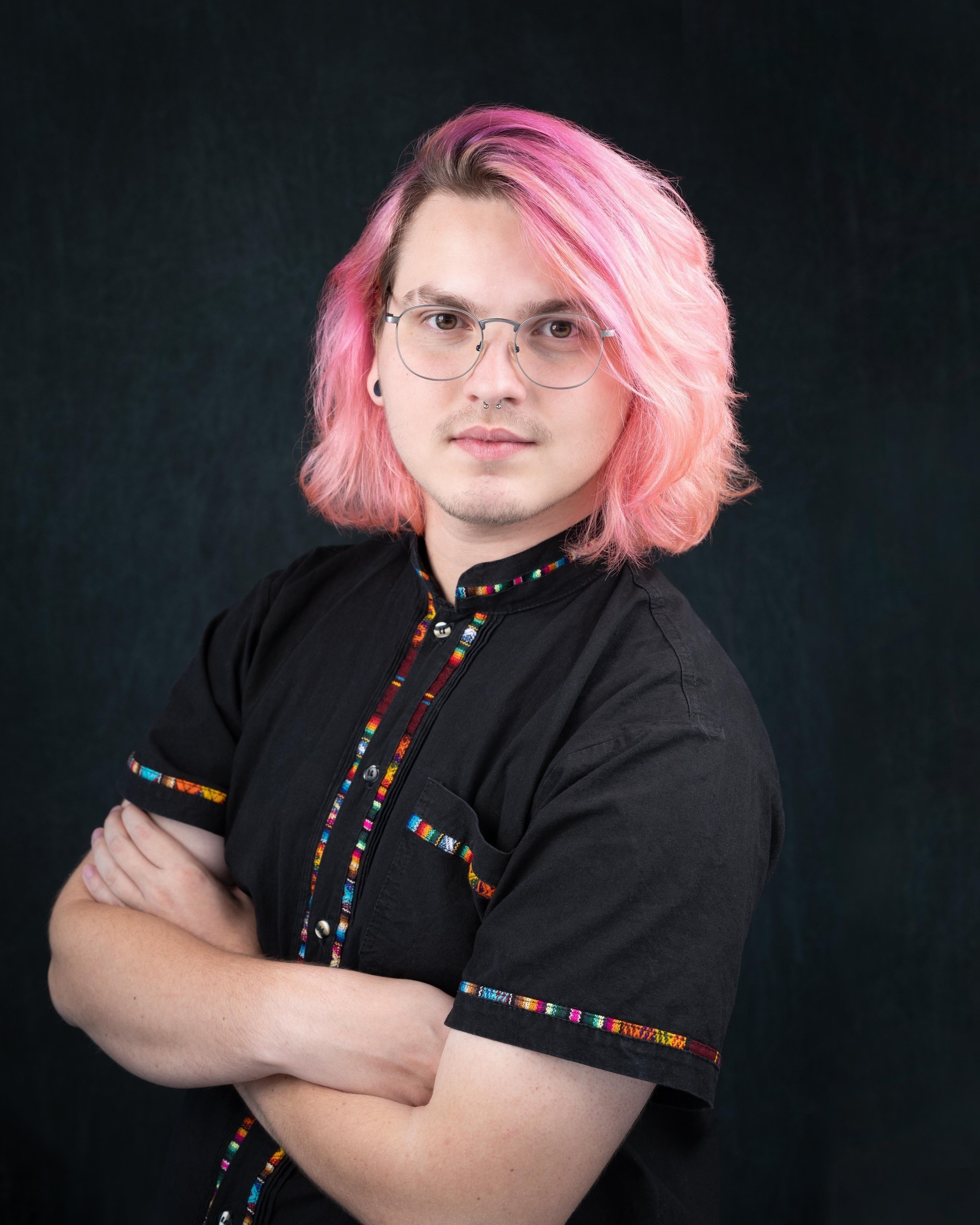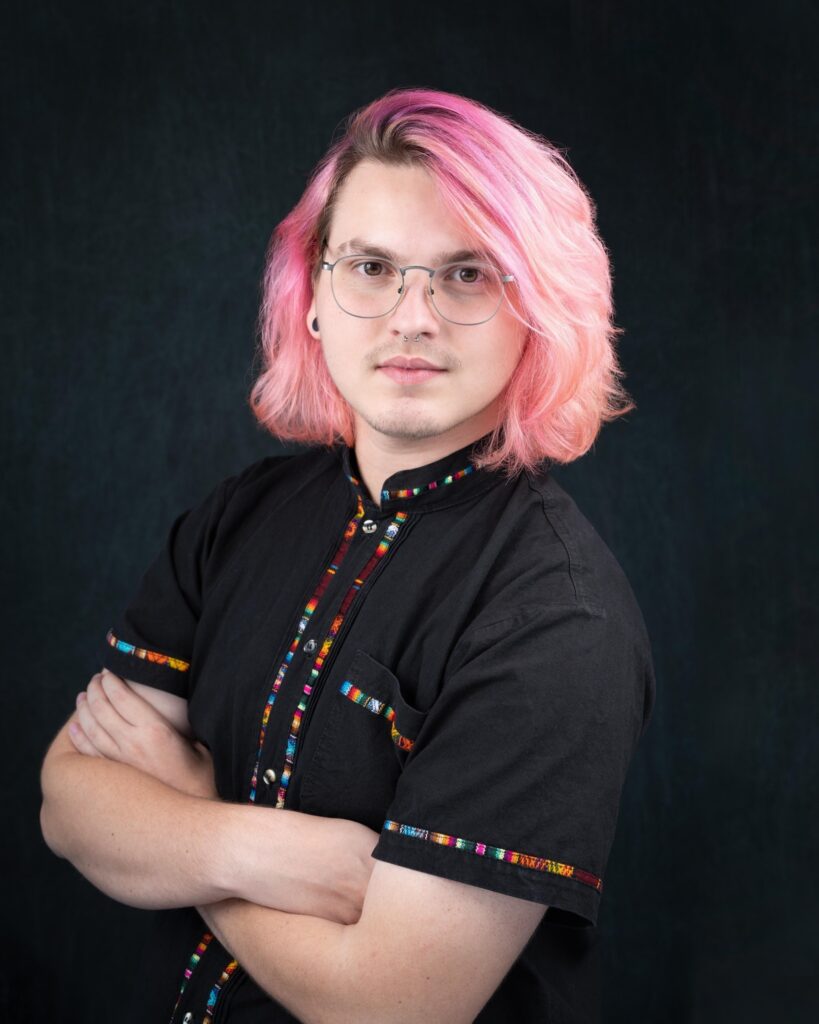 Aramis Aleman
Media Specialist
Aramis Aleman is our Media Specialist here at Tomorrow's Talent and his duties are focused on developing promotional materials and other branded goods. Aramis designed the rebrand of Tomorrow's Talent and continues to develop it with a focus on a cohesive, fun, and professional design language. He also handles the photography for Tomorrow's Talent events.
Aramis came into the San Bernardino school system in 2015 where he attended Dr. Martin Luther King Jr. Middle School. During his time there, Aramis learned to read, write and speak English and was given the opportunity to join Gear Up. The Gear Up program gave Aramis the opportunity to spend two weeks of his summer break at California State University, San Bernardino (CSUSB) attending programs where they would teach him leadership and basic coding. Thanks to his hard work, he was also awarded a scholarship from KIDS THAT CODE where he learned more about coding and game development. In high school at Arroyo Valley High, Aramis joined the Digital Media Academy where he learned media post-production and fell in love with graphic design. Through his diligence and high quality craftsmanship, he earned a position on the "Anivation" project powered by Garner Holt. Here he worked on concept art, modeling, stage design, and post-production. After graduating from high school in 2020, Aramis enrolled in the graphic design program at CSUSB.
Born and raised in Guadalajara, Jalisco, Mexico, Aramis moved to the US in 2015. He has a love of art, animals, music, and extreme sports. He likes to spend his free time playing video games, playing the bass, and drawing. Aramis is now living in Fontana, California, and excited about what the future throws at him.
Home State: California (SoCal)
Primary roles: Branding, designing promotional materials, photography
Aramis Aleman
Media Specialist
Meet our Partners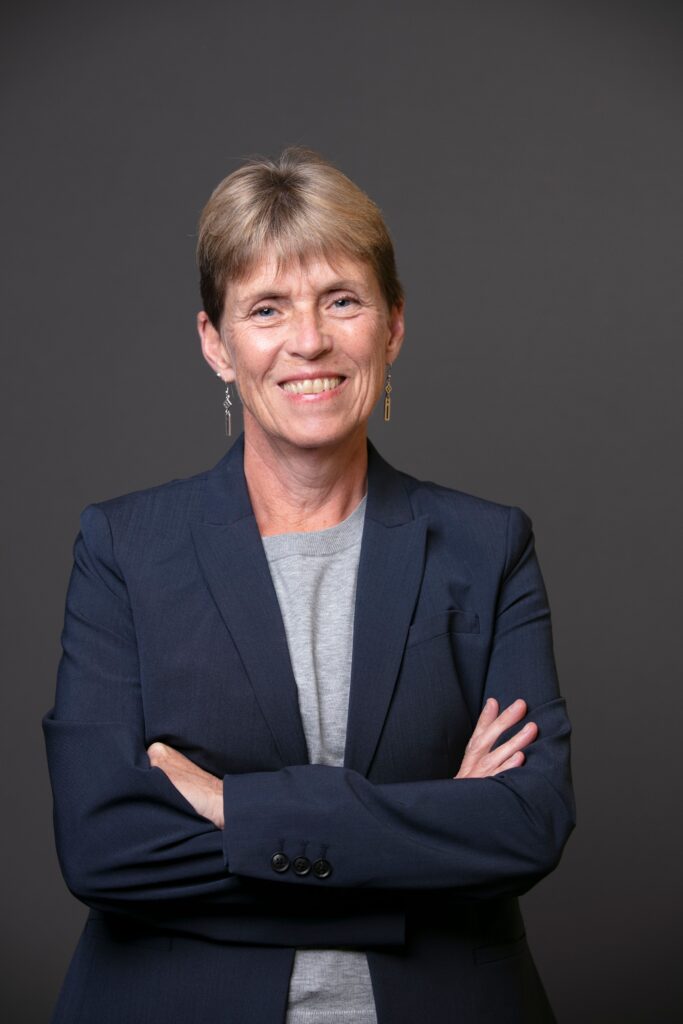 Anne Stanton
President, Linked Learning Alliance
Anne Stanton, president of the Linked Learning Alliance, has over 20 years of experience developing and implementing groundbreaking programs and initiatives that promote equitable outcomes for low-income youth and communities. With a unique capacity to turn vision into impact, Anne has demonstrated success as a strategic philanthropist, policy influencer, and nationally recognized non-profit leader.
Anne is the principal architect behind the Linked Learning movement, a coordinated effort to connect youth to college, career, and purpose by bridging education, industry, and community.
Previously, Anne served as The James Irvine Foundation's Program Director for Youth, where she designed the Linked Learning approach in collaboration with educators, community leaders, and industry partners nationwide. Throughout her career, Anne has held leadership positions in renowned organizations such as Larkin Street Youth Services in San Francisco and Covenant House in New York City. Additionally, she has worked with numerous national and community-based organizations, demonstrating her commitment to college and career readiness for all young people.
Anne Stanton's exceptional leadership, strategic vision, and extensive experience have made a profound impact on advancing opportunities for underserved youth. Her dedication to promoting educational and career success has positioned her as a respected and influential figure in the field of education and community development.
Anne Stanton
President, Linked Learning Alliance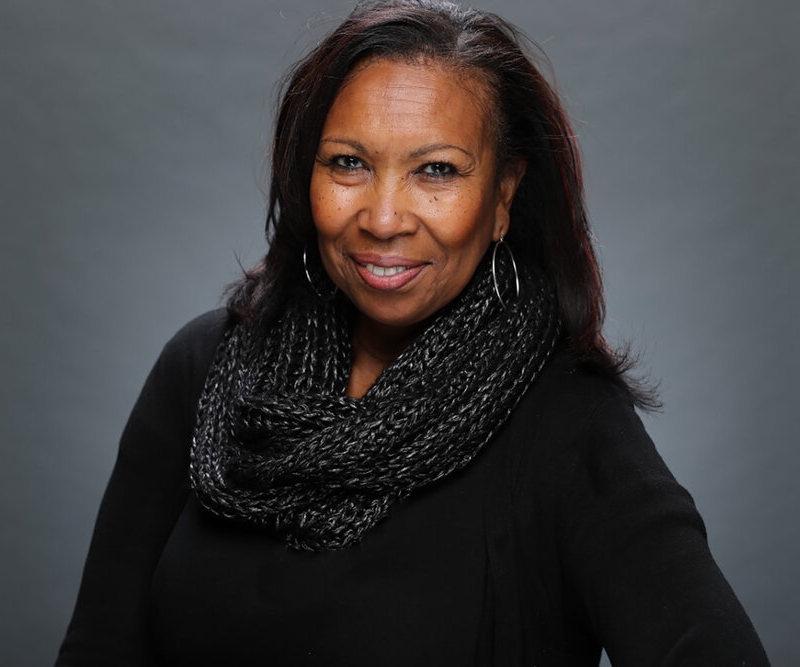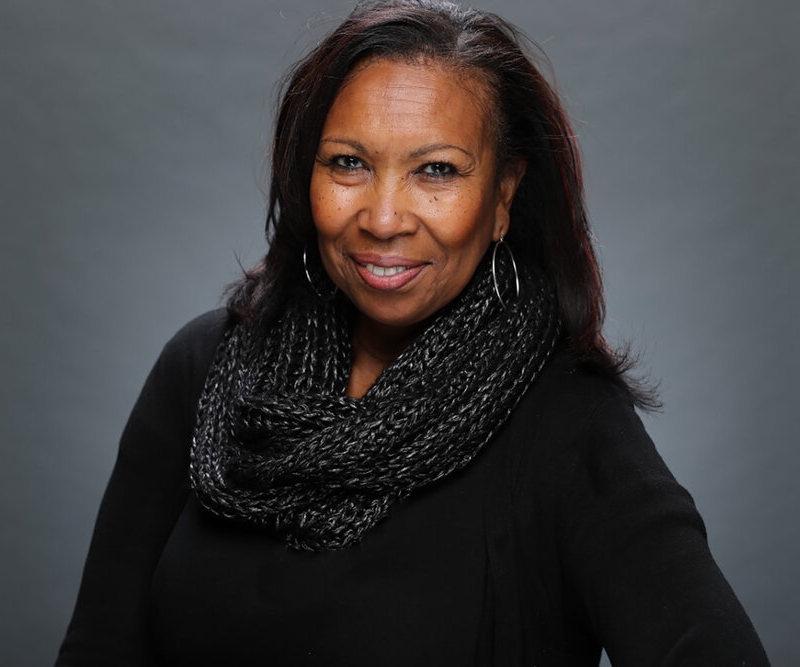 Dr. Karla Rhay
Principal & Chief Strategist, The Karla Rhay Group, LLC
Dr. Karla Rhay is recognized in the public sector, pooling and insurance community. She began her career in the private sector in Human Resources, transferring her skills to the public arena as a school administrator. Most recently, she served 15 years as CEO for two large risk sharing insurance pools, where she led and motivated a dedicated team of professionals to bring diverse perspectives, innovative solutions, and strategic change management to over 70 public entities.
Dr. Rhay earned her doctorate from the University of Southern California (USC) in educational leadership. Her passion for protecting children resulted in her studies creating sexual misconduct awareness and prevention training strategies. She has spent the last two decades involved in risk prevention, strategic leadership, and staff development opportunities serving on a variety of boards, committees and task forces, and speaking engagements.
Today Dr. Rhay is leading The Karla Rhay Group (TKRG) as Principal and Chief Strategist where industry experts collaborate to bring fresh perspectives, proven theories and cost-effective solutions.TKRG is eager to assist your organization with awareness training and focus studies on diversity, equity and inclusion, leadership and strategic consulting.
Dr. Karla Rhay
Principal and Chief Strategist,
The Karla Rhay Group, LLC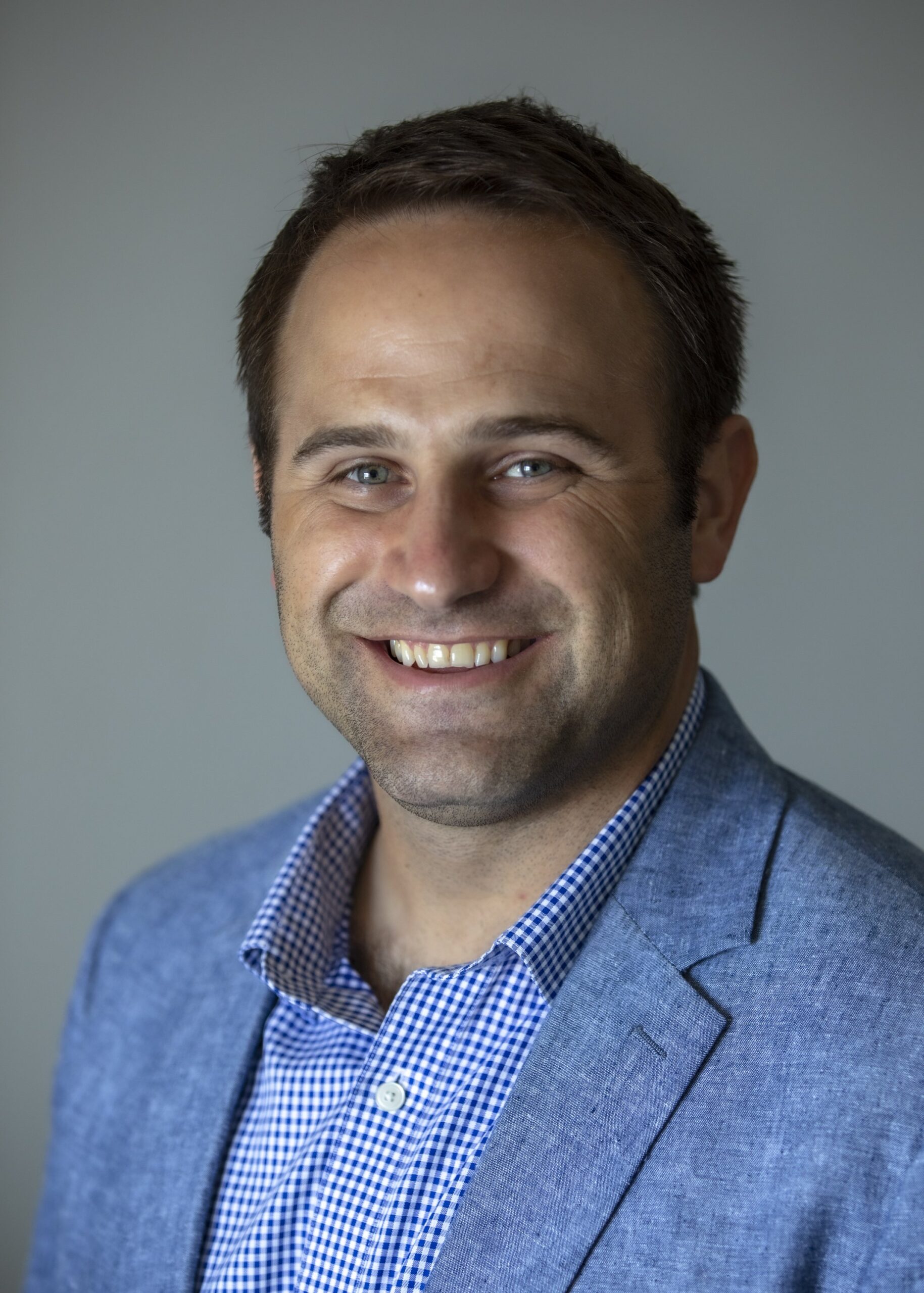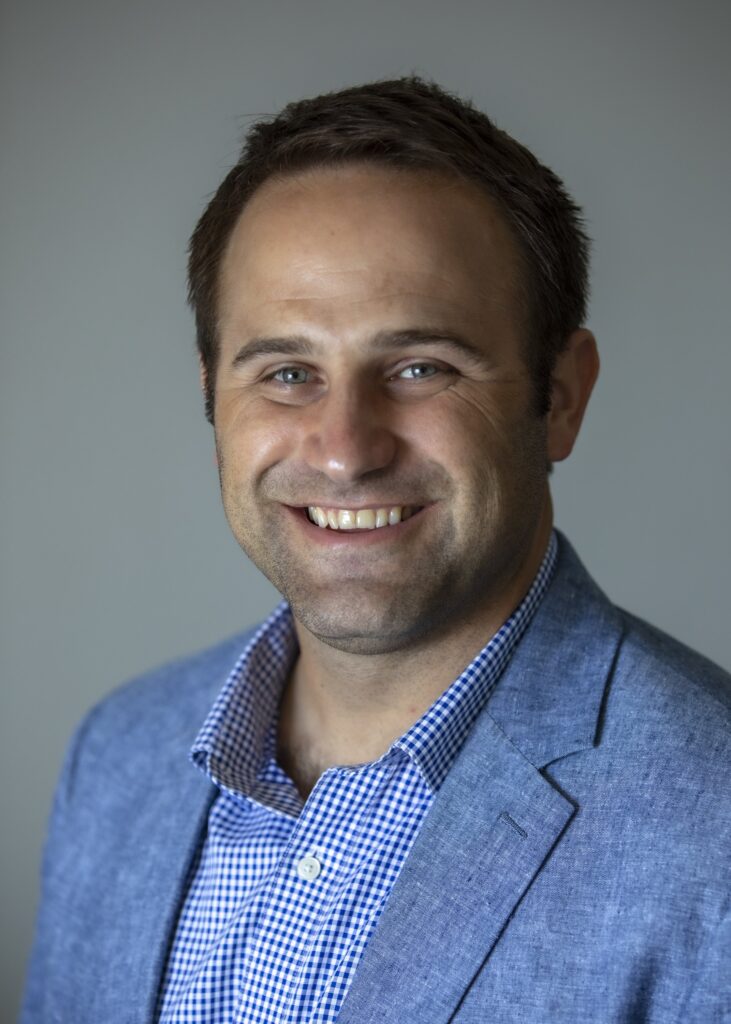 Charles Hankels
Executive Director, LAUNCH
Charles is the leader at the forefront of the LAUNCH Apprenticeship Network, a transformative initiative focused on integrating apprenticeship pathways within educational institutions. With an unwavering dedication to promoting the "earn-and-learn" model, Charles has made significant contributions to the advancement of apprenticeship programs.
Recognizing the value of combining education with practical work experience, Charles has been instrumental in building partnerships between education systems and industry partners. Through the LAUNCH Apprenticeship Network, he has successfully removed barriers and created opportunities for students and employers to engage in apprenticeship programs.
Charles's commitment to apprenticeship extends beyond the regional level. He serves as a commissioner on California's Interagency Advisory Committee on Apprenticeship, working on crucial issues related to non-traditional apprenticeships statewide. His collaborative approach and strong relationships with various stakeholders have positioned him as a champion of apprenticeship programs, paving the way for student success, industry growth, and economic sustainability.
Charles Hankels
Executive Director, LAUNCH
Scott began his recruiting career in 1984, and his life purpose became helping people find meaningful work. He has subsequently interviewed thousands of candidates and consulted with hundreds of hiring managers and companies. In 1999, Scott became the CEO of Amtec, which has given him a thorough understanding of the job market, supply and demand, hiring process, and workforce trends.
Scott, who is registered as a native Hawaiian, enjoys consulting, teaching, speaking, and writing about talent acquisition and selection, organizational planning, succession planning, and business management. He is a graduate of the University of Redlands and is just weeks away from receiving his Executive MBA from the Drucker School of Business in Claremont. Married with two adult children, a daughter-in-law, and their first grandchild, Scott also enjoys photography, fitness swimming, SCUBA diving, and flying his drone.
Scott Kuethen
CEO, Amtec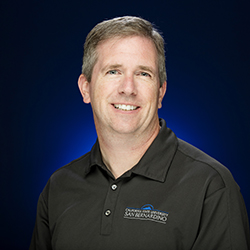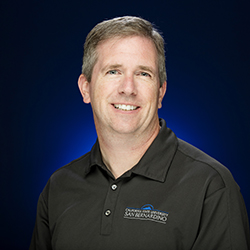 Dr. Tony Coulson
Executive Director, CSUSB Cybersecurity Center
Tony Coulson, Ph.D., is the executive director of the Cybersecurity Center and full professor of Information and Decision Science in the Jack H. Brown College at California State University, San Bernardino (CSUSB). During his tenure at CSUSB, Tony has led more than 20 grant-funded cybersecurity projects totaling over $18 million. Dr. Coulson also led the establishment of a nationally acclaimed cybersecurity program that spans business, computer science, national security studies, criminal justice, and public administration. The program is designated as a Center of Academic Excellence (CAE) in Cyber Defense Education by the National Security Agency and Department of Homeland Security.
Dr. Coulson is a globally recognized cybersecurity expert and leads the CAE Community Cybersecurity Education (caecommunity.org) as an NSA National Resource Center for over 265 colleges and universities. He has consulted on cybersecurity issues for Congress, federal agencies, and private organizations. He belongs to several boards and has won numerous academic, national, and community awards. Prior to his academic career, Dr. Coulson had a successful industry career for over 17 years as an executive and an entrepreneur, starting his first successful technology business when he was 14 years old. He holds a Ph.D. in Management Information Systems from Claremont Graduate University.
Dr. Tony Coulson
Executive Director,
CSUSB Cybersecurity Center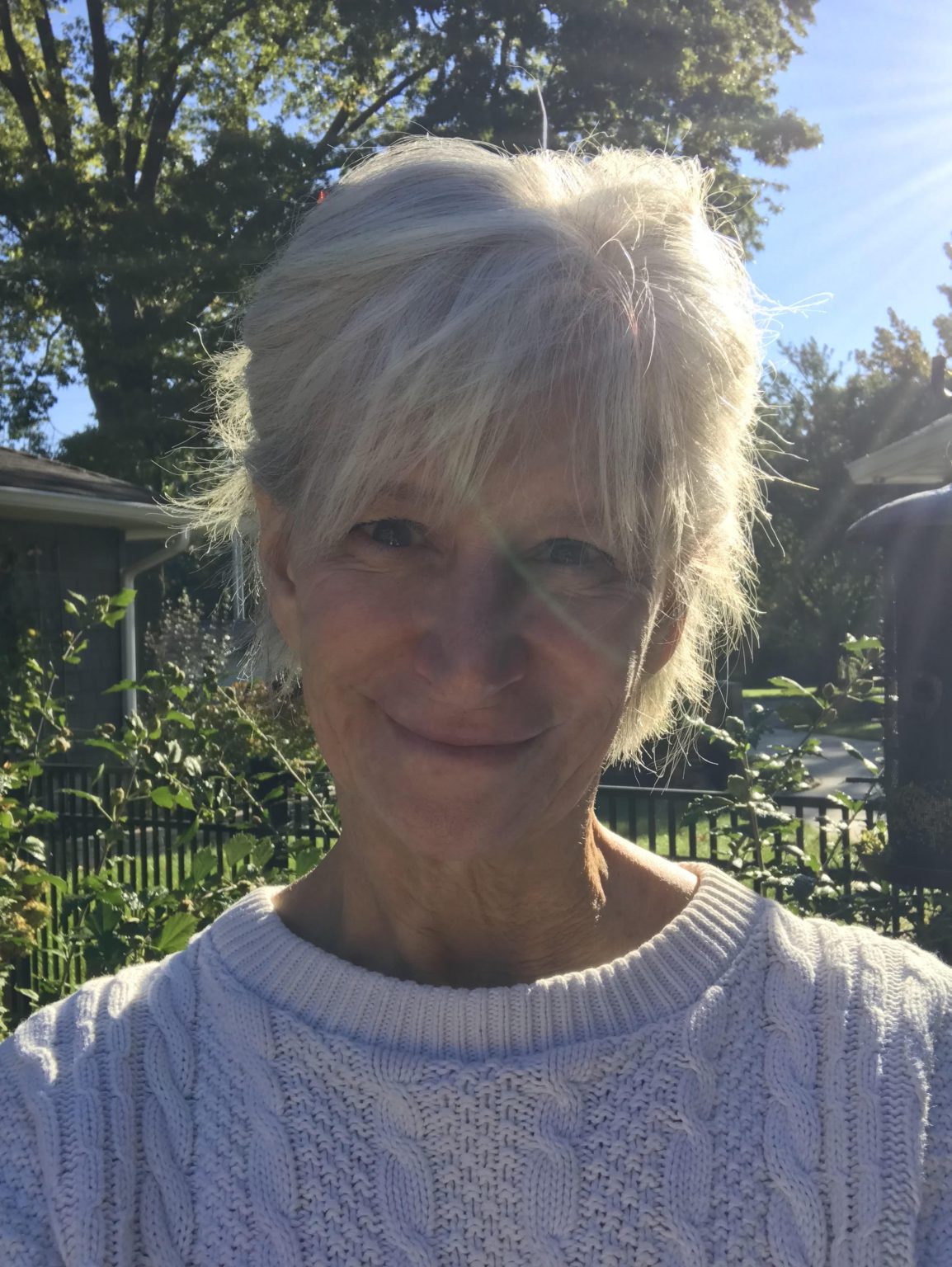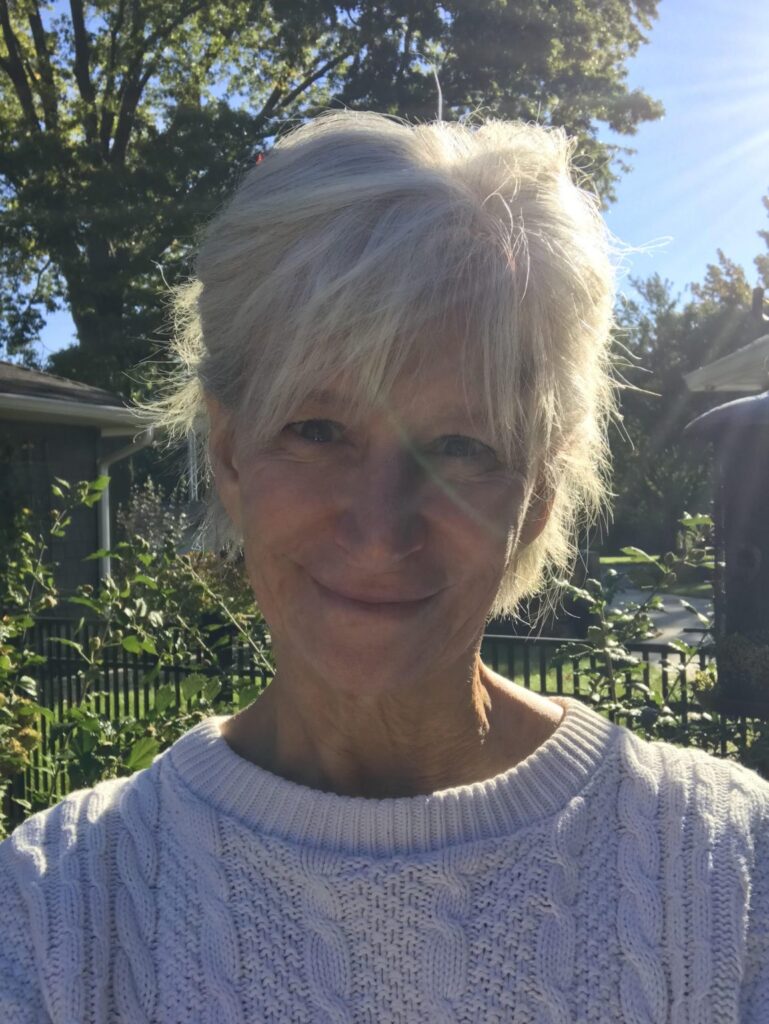 Dr. Melissa Dark
Founder, Teach Cyber
Melissa Dark is committed to developing, supporting, and stewarding cybersecurity education in the United States. She has worked in this area for the past 20 years where she has been fortunate to lead a number of creative and impactful projects ranging from studying the effect of various representational forms on cryptography learning and neural connections to developing cybersecurity concepts lessons for integration into the Advanced Placement Computer Science Principles high school course. Her early work in cybersecurity education focused on the graduate level and has progressively grown down to community college, and now high school, in response to two needs: robust cybersecurity literacy among all cybercitizens and closing the cybersecurity workforce gap. In 2015, she founded DARK Enterprises, Inc., a non-profit which advances the mission of developing, supporting, and stewarding cybersecurity education initiatives in the United States through:
D Design and Development
A Assessment and Analytics
R Research
K Knowledge Transfer.
Teach Cyber is a flagship project within DARK Enterprises, Inc
Dr. Melissa Dark
Founder, Teach Cyber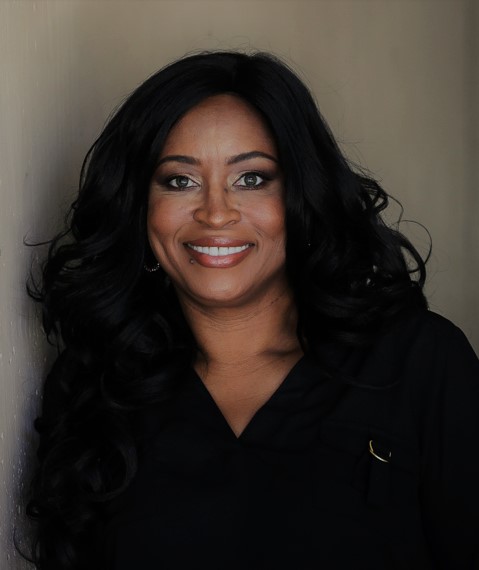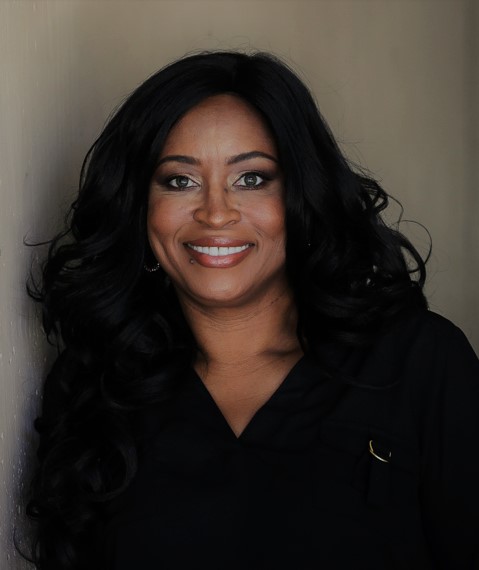 Niki Dettman
Executive Director,
Making Hope Happen Foundation
Niki Dettman has over 20 years of experience in marketing, public affairs, and nonprofit management. She is currently the Executive Director of the Making Hope Happen Foundation, a charitable organization dedicated to empowering individuals and communities to transform hope into meaningful action. Prior to her current role, she excelled in the business advocacy field, forging strong relationships with business leaders and government officials while implementing successful branding and marketing strategies for the Inland Empire Family Resource Center Coalition. Ms. Dettman also demonstrated her campaign management skills by supporting a local school board candidate who achieved consecutive victories and continues to serve.
Additionally, Ms. Dettman is the CEO of The Desertsong Group, a consulting firm that specializes in non-profit growth and development. She is a certified trainer in Effective Black Parenting and has chaired the California Network of Family Strengthening Networks. Her expertise has led her to speak at various conferences, including the San Bernardino County Children's Network Conference, where she shares insights on effective parenting, marketing, fundraising, and social media practices. A proud native of San Bernardino and graduate of San Bernardino High School, Ms. Dettman earned her degree from the University of California, Berkeley. Alongside her husband James, she raises three children and indulges two adored dogs.
Niki Dettman
Executive Director,
Making Hope Happen Foundation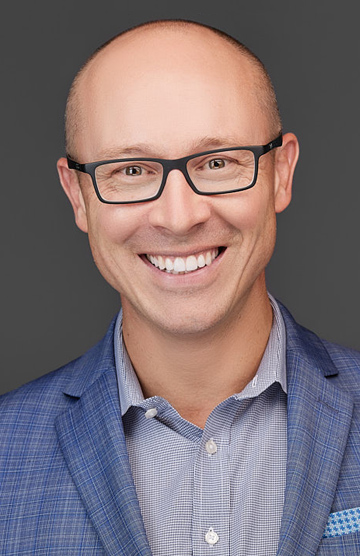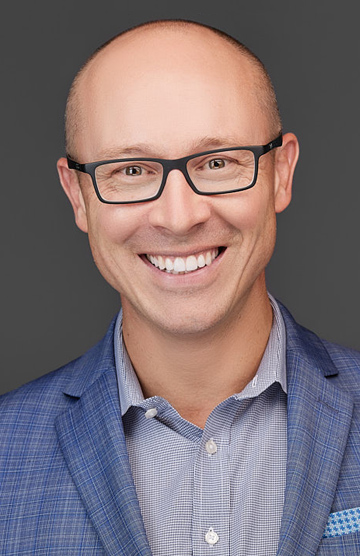 Dane Groenevald
CEO, Huddl3
Dane Groeneveld is the CEO and founder of Huddl3, a pioneering technology company revolutionizing the field of virtual collaboration. With a passion for innovation and a deep understanding of the power of digital connections, Dane has led Huddl3 in creating cutting-edge solutions that bring people together from around the globe.
As CEO, Dane has guided Huddl3 to become a leader in the virtual collaboration industry, providing organizations with transformative tools that enhance communication, productivity, and teamwork. Under his leadership, Huddl3 has developed intuitive and immersive platforms that break down geographical barriers and enable seamless collaboration among remote teams.
With a background in technology and a keen eye for market trends, Dane has steered Huddl3 towards sustained growth and success. His visionary leadership and unwavering commitment to innovation have positioned Huddl3 as a frontrunner in the digital collaboration space, empowering businesses to thrive in an increasingly interconnected world.
Dane Groeneveld's expertise, entrepreneurial spirit, and dedication to transforming the way people collaborate have cemented his reputation as a driving force in the industry. Through Huddl3, Dane continues to shape the future of virtual collaboration, empowering organizations to transcend boundaries and unlock their full potential.
Dane Groenevald
CEO, Huddl3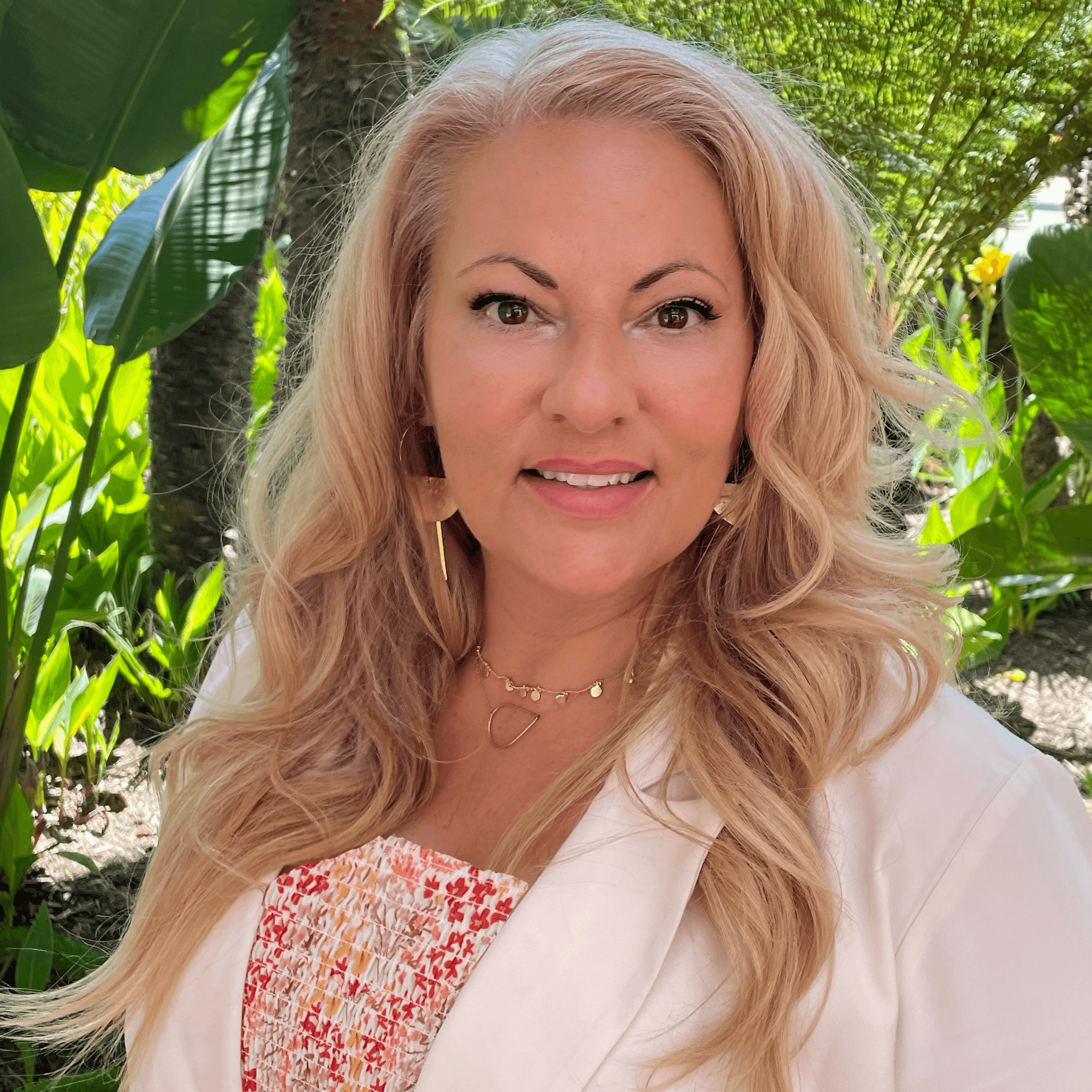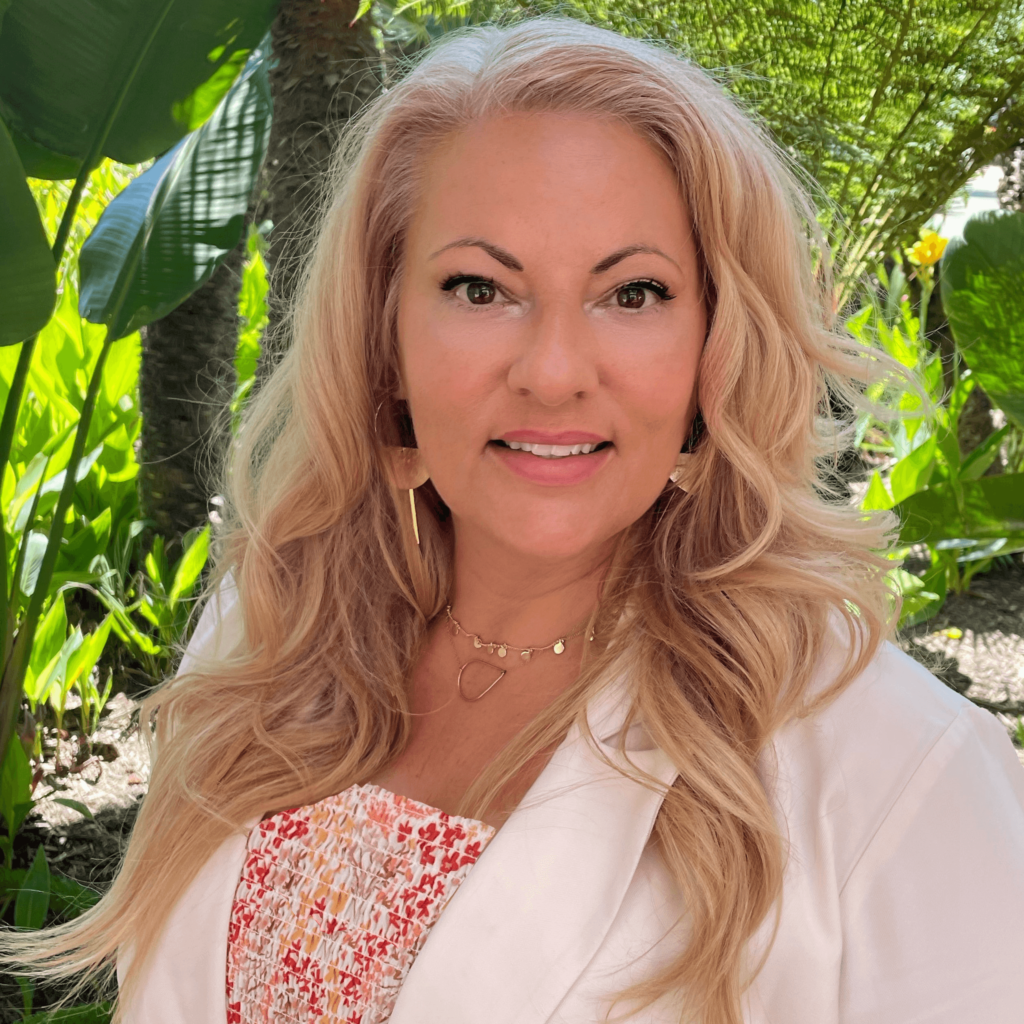 Tiffany Baca
Executive Director,
Water Energy Education Alliance
Tiffany Baca is a dynamic, motivated public relations strategist with an extensive background in high-impact, multidimensional communications and has proven award-winning success in building strong brands and strong communities. Daily, Tiffany mobilizes tactical teams to conceptualize, execute, and advance strategies, campaigns, and programs that educate, inform, and inspire action. In 2020, she was named the California Association of Public Information Officials Communicator of the Year.
An established environmental artist and former California Environmental Literacy Initiative Leadership Council member, Tiffany is committed to the health and reliability of our natural resources and the knowledge, strength, and resiliency of the next generations of California citizens. She works closely with education leaders across the state to ensure that all California students have access to impactful, local environment-based learning experiences that logically prepare them to approach larger statewide and global challenges.
As Executive Director of the Water Energy Education Alliance (WEEA), Tiffany works with more than 200 organizations statewide to advance workforce development initiatives, combining resources, experience, and expertise to build quality career pathways to in-demand, high-grade water and energy jobs for California students. Committed to breaking down barriers to information, education, training, and job opportunities, WEEA's collective investments in our young people today significantly contribute to programming that aligns with established workforce needs, ensuring the health and welfare of industry, industry workers, their families, and the state's economy.
Tiffany Baca
Executive Director,
Water Energy Education Alliance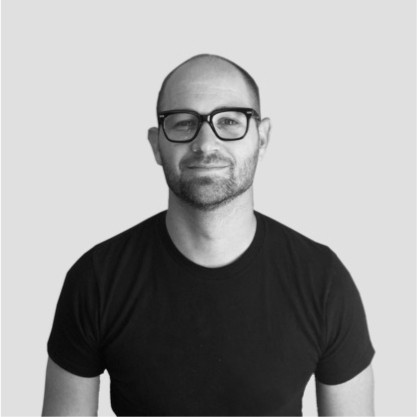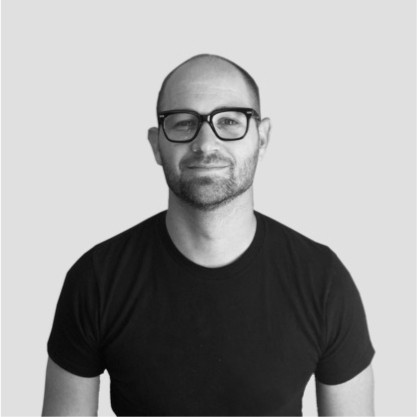 Josh Northcott
Co-founder & CTO, Hounder
Hounder is a transformative web development company that was founded in 2016 to address the market's demand for high-quality digital products. Their primary focus is on building unique and meaningful solutions that allow their partners' stories to shine. With a team comprising talented designers, developers, and marketing specialists, Hounder brings a wealth of experience to every project, elevating them to new heights.
As an award-winning team, Hounder specializes in custom web design and enterprise content management system (CMS) implementations, catering specifically to high-profile companies. Their approach is characterized by a concentrated and personalized working style, as they intentionally limit the number of projects they undertake. This commitment enables them to maintain exceptional quality and unwavering dedication to each partnership.
With a 100% US-based operation and a vibrant corporate culture, Hounder fosters an environment of collaboration and enjoyment. While their offices are dispersed across the nation, they operate as a closely-knit family. When engaging with Hounder, clients can expect more than rigid timelines and formalities; they can anticipate an experience filled with enthusiasm and camaraderie. These interactions become cherished highlights on their calendar.
Josh Northcott
Co-founder & CTO, Hounder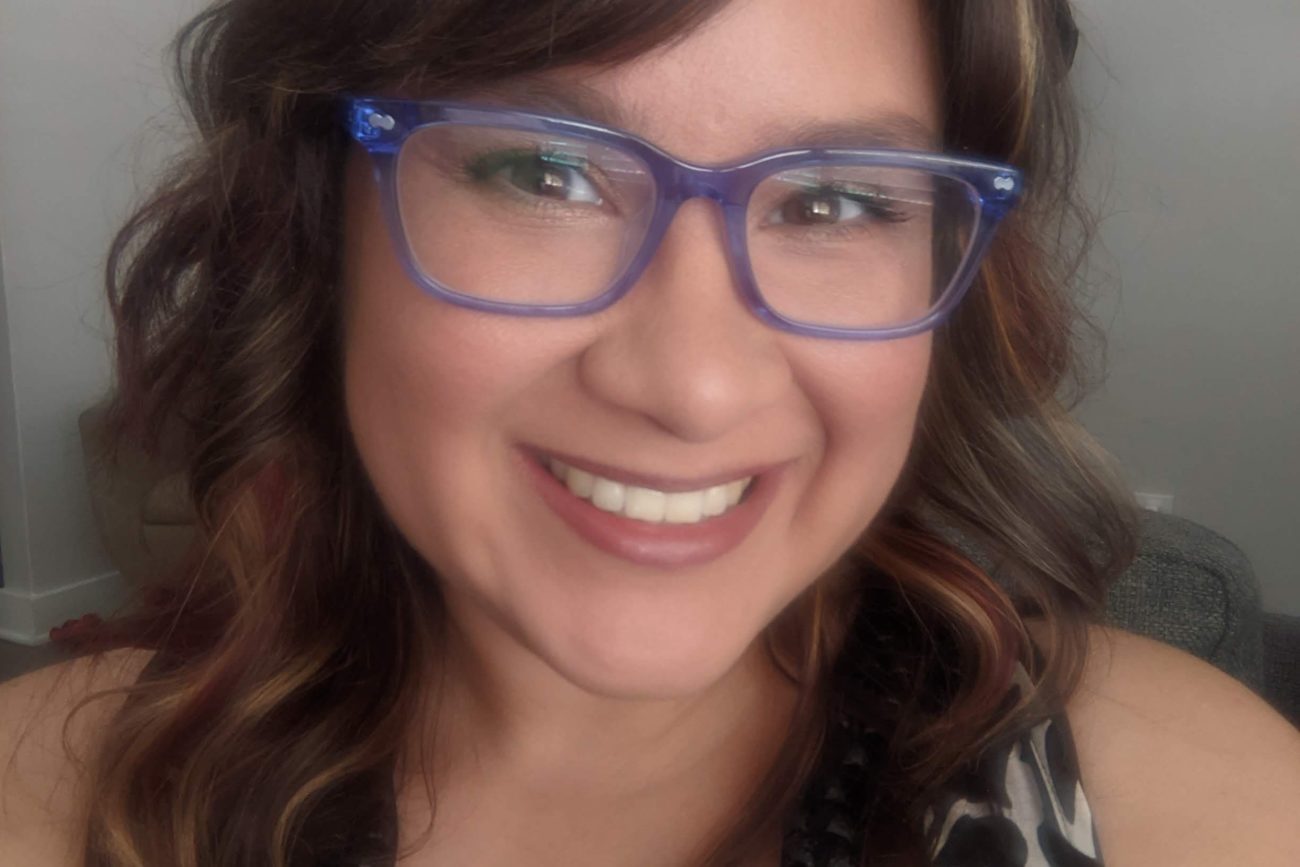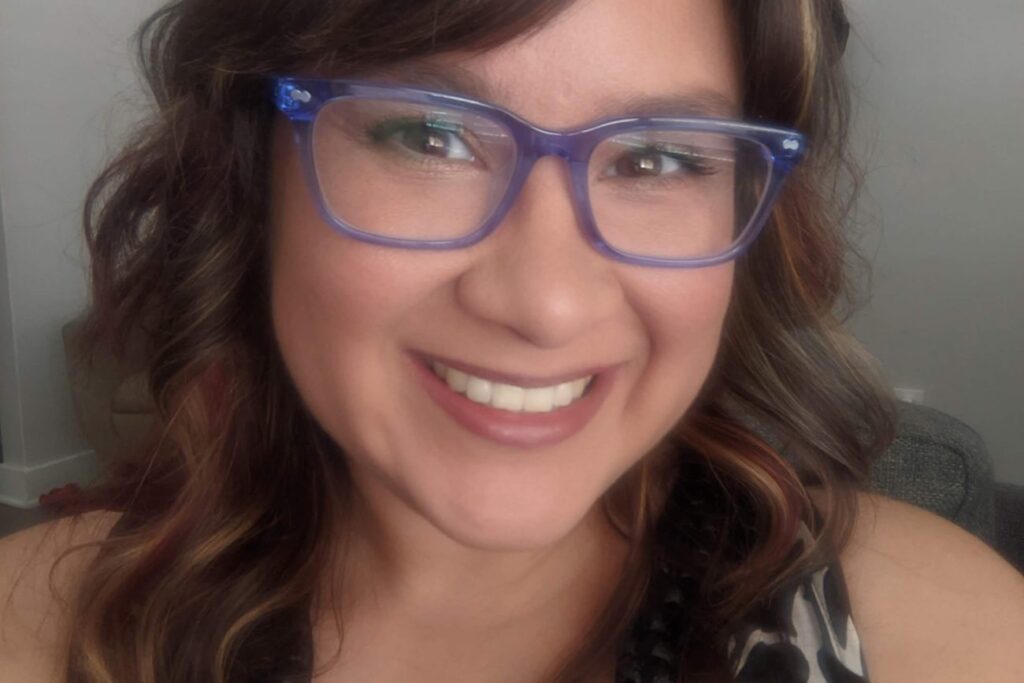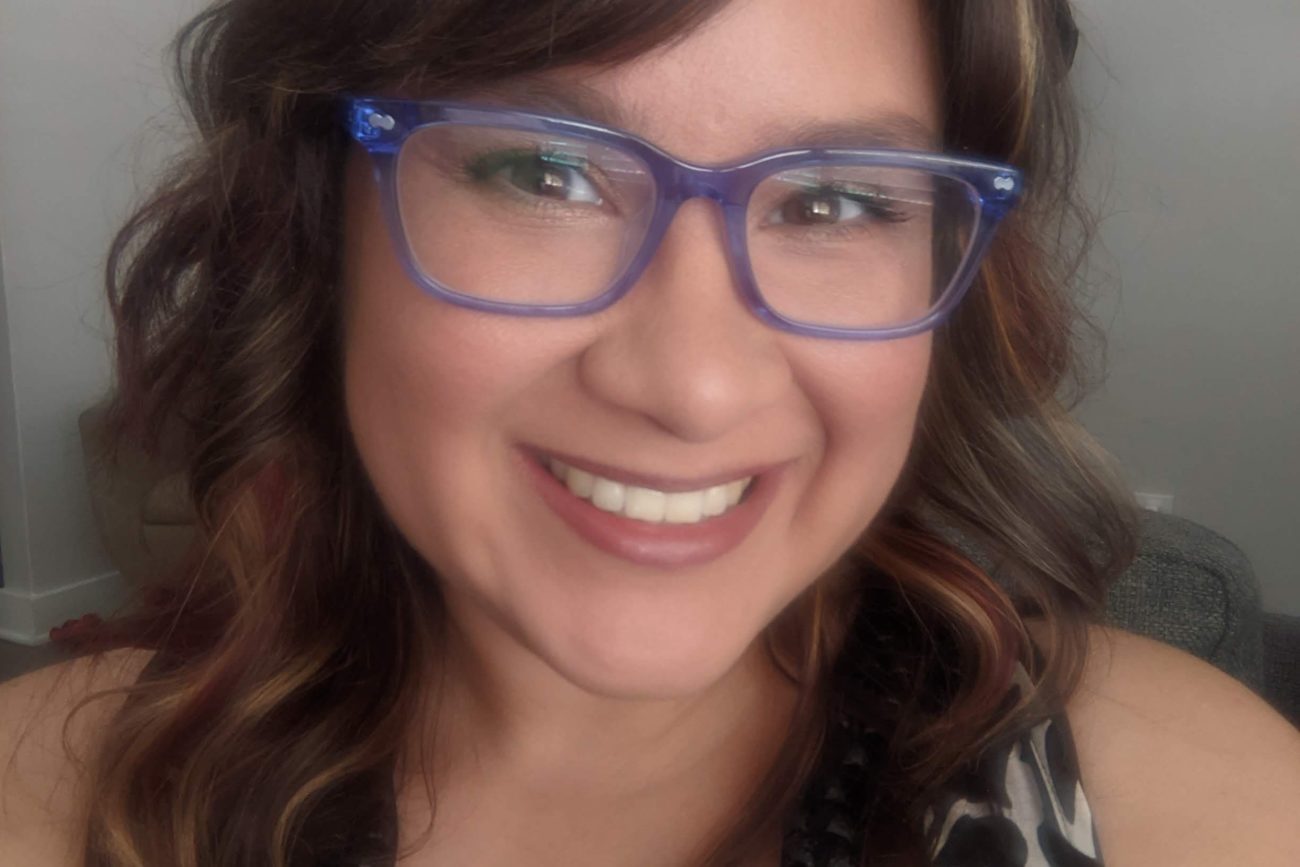 Karen Suarez
Director, Uplift San Bernardino
Karen Suarez serves as the director of Uplift San Bernardino, an initiative of the Making Hope Happen Foundation dedicated to improving the lives of individuals and families in the San Bernardino community. With a strong focus on social impact, Karen brings extensive expertise in community development and strategic planning to her role. She has a proven track record of successfully leading initiatives that address pressing social issues and empower marginalized populations. Karen's leadership and unwavering commitment contribute significantly to Uplift San Bernardino's mission of fostering positive change in the local area.
Under Karen's strategic guidance, Uplift San Bernardino has achieved tangible results through a variety of community-driven initiatives. Her ability to inspire and mobilize teams has created a culture of compassion, empathy, and resilience within the organization. As the director, Karen continues to spearhead transformative projects that aim to foster positive change and create a more equitable society. Her dedication, vision, and exceptional leadership make her an invaluable asset to both Uplift San Bernardino and the community at large.
Karen Suarez
Director, Uplift San Bernardino